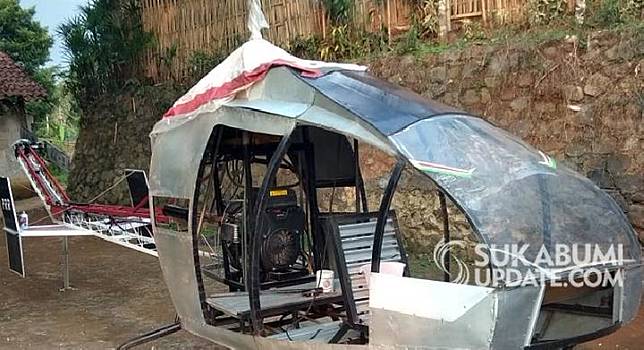 TEMPO.CO, Jakarta - Head of the Research and National Innovation Agency (BRIN), Bambang Brodjonegoro responded to news of Sukabumi vocational school student, Jujun Junaedi, who is in the midst of building his DIY helicopter.
"Yes we'll look into that, definitely, every innovation will be greeted positively. But it must be able to be sustained into a commercial product or into something that has an added-value through a series of stringent tests," said Bambang in Jakarta today, Nov. 13.
The information has it that Jujun's helicopter is powered by a 700cc twin-cylinder engine and is eyeing to introduce its inaugural flight by the end of this year. The teen said that his twin-rotor helicopter has been in construction since August of 2018.
Jujun said that his DIY helicopter, which he named the Garuda Desa Jujun Junaedi 77 Gemar Motekar (Gardes JN 77 GM), is 80 percent complete, with remaining work in installing its rotors' energy supplier. He claimed that the helicopter's backup engine is already installed in case of a total engine shutdown.
Bambang further said that such innovations must pass a series of lab tests, field tests, up to certification procedures. "This innovation must become a product that can be used by society," he said.
Bambang Brodjonegoro said that his office will send a team to observe Jujun's work soon. As of Jujun, he said to Sukabumiupadate.com that he yearns to receive input directly from aviation engineers to perfect his DIY helicopter.
MOH KHORY ALFARIZI