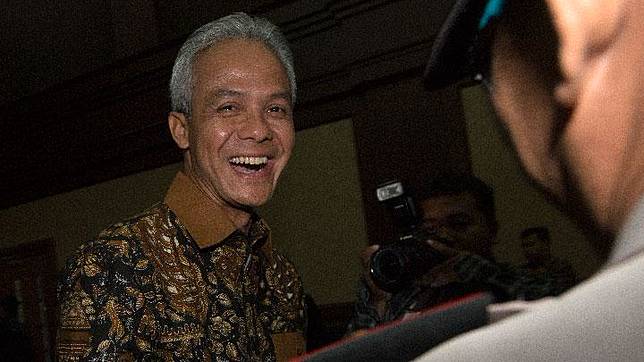 TEMPO.CO, Semarang - Central Java Governor Ganjar Pranowo proposed a new model to patrol the neighborhood to anticipate various threats of terrorism in the surrounding environment. This new model of neighborhood watch is, unlike the usual, not to secure residential areas against thieves.
"But to ensure that neighbors and their guests are good people without any problem," Ganjar said in Semarang, Wednesday, October 17.
Ganjar asked all elements of the community to pay more attention to their neighborhoods' situations. One way is by increasing friendship between citizens, including their guests. By doing so, residents will have an understanding of who their neighbors and guests are.
"I ask all community leaders and government officials at the lowest level, such as RT, to monitor and implement this," Ganjar said in response to the rampant arrests of suspected terrorists by Densus 88 Anti-terror squad in Central Java.
Ganjar said that by reinforcing neighborhood watch, the smallest movements of terrorism can be detected. Residents will also notice anyone unwilling to socialize or gather with the rest of the community.
The PDI Perjuangan politician said terrorists are hard to detect early as they have infiltrated into and blended among the society. Not only among civilians, he said, but also in the government, education and law enforcement agencies such as the military and the police.
"They continue to guerrilla to spread radicalism and terror among us."
Ganjar Pranowo said all acts of terrorism and radical movements must be eradicated. The people, the government, the law enforcers and all public elements must unite against them.
ANTARA