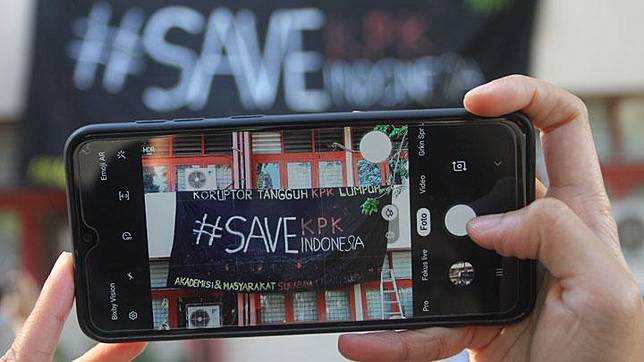 TEMPO.CO, Jakarta - Legal and Human Rights Minister Yasonna Laoly said that the House of Representatives (DPR) has come into an agreement that the appointment of the supervisory board of the Corruption Eradication Commission (KPK) will be the President's authority.
"A supervisory board is an internal part of KPK. There is a mechanism, and the President will form it," said Yasonna after a work meeting with the House's legislative board in the Parliament complex, Jakarta, Monday, September 16.
Yasonna stopped short of detailing backgrounds of future supervisory board members as the mechanism is noted in the revised KPK Law. According to him, the authority to determine the membership will be regulated by the President.
He added that during the work meeting, two factions gave notes regarding the existence of a supervisory board. Only the two factions that had different views, while others agreed on the revisions of KPK Law to be discussed and ratified in a plenary meeting.
"We have noted the inventory list of problems (DIM) proposed by DPR, and we have reviewed this DIM and submitted to the DPR. And the DPR received our DIM with a few changes. After we acknowledged that we could accommodate the changes, we decided to agree," he explained.
Yasonna also seconded the DPR's legislative board's statement that the revisions of KPK Law have been discussed since 2015, and they are currently entering final stages. Therefore, the government supported further discussions.
ANTARA