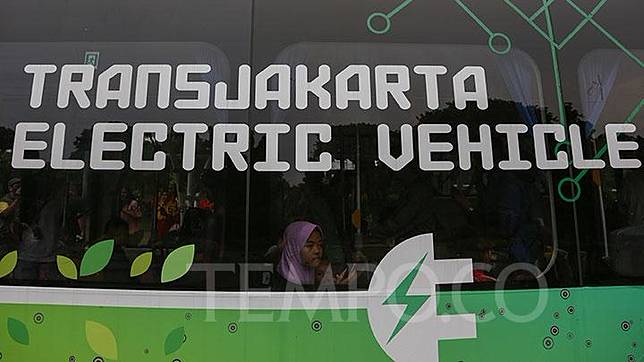 TEMPO.CO, Jakarta - Transportation Minister Budi Karya demands public transport operators start studying the use of electric fleets. The effort coincides with the government's step in reducing emissions gas suspected to have polluted the capital's air.
In the first stage, Budi Karya said his ministry will push Transjakarta to operate zero-emission buses. "We urge Transjakarta [to use electric bus] soon," the minister said in Central Jakarta, August 23, adding that the Jakarta transportation company had initially planned to operate the electric fleet.
Besides the city bus, the minister also urges taxi and similar transportations to use environmentally friendly fleets. Currently, Blue Bird taxi has already started to try its electric car with 30 units of BYD e6 A/T and Tesla Model X 75D A/T that operate in Jakarta Greater Area.
President Joko Widodo or Jokowi has previously signed presidential regulation No. 55/.2019 on the acceleration of the operation of electric vehicles.
However, in realizing the goal, the government must first fix several problems related to the permit of zero-emission vehicles, such as the lack of charging station (SPLU), said Minister Budi.
Chairman of Indonesian Automotive Industry Association (Gaikindo) Johannes Nangoi said the government should consider several risks once the EV starts the operation. He said one of the main threats is the piling up of hazardous waste from EV's battery.
Johannes also predicted that electric vehicle is not effective to be used for long-distance mobilization so it will not be efficient to be used as an inter-city transportation. "Electric car mileage is limited to 300-350 kilometer," he said.
Francisca Christy Rosana