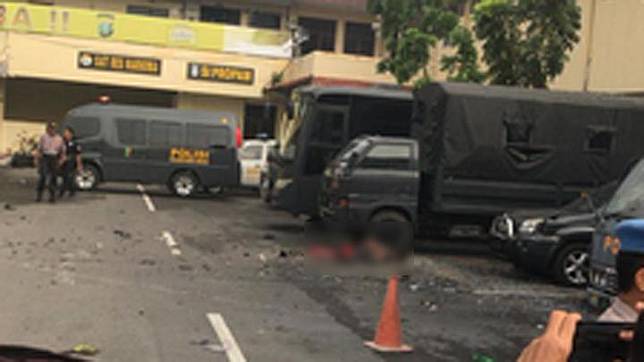 TEMPO.CO, Jakarta - Gojek management has spoken up about the alleged suicide bombing in Medan Police headquarters, North Sumatra, today morning, November 13. The bombers were seen donning wearing online motorcycle taxi or online ojek or ojol jackets.
Vice President Corporate Communications Kristy Nelwan said that her side had contacted the authority to examine the evidence of the use of the attribute.
"We have made coordination and ready to provide all help and support needed for the investigation process," said Kristy in a short message to Tempo, Wednesday, November 13.
However, Kristy was reluctant to further comment, especially on the involvement of the corporate's driver-partners. She reiterated that her institution condemned the terror act and offered condolences for victims who fell in the incident.
"Gojek denounces any act of anarchy and fully supports the authorities in maintaining public security," Kristy said.
A bomb exploded at Medan Police HQ on Jalan HM Said, Medan at 08:45 a.m. The National Police Headquarters suspected that it was a suicide bombing incident committed by two people wearing online ojek jackets.
"The Densus 88 and the North Sumatra Regional Police are currently at the scene," National Police Headquarters's spokesman Brig. Gen. Dedi Prasetyo said in Jakarta, Wednesday.
FRANCISCA CHRISTY ROSANA | ANDITA RAHMA