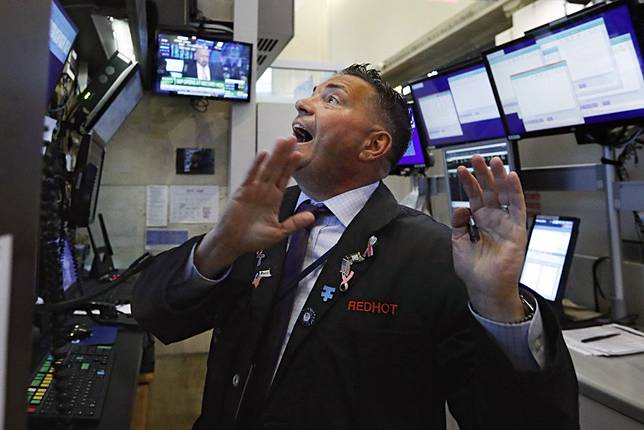 The bull market and the longest economic expansion globally since the second world war will continue for as long as another 18-24 months, but it could be a "noisy" one for investors, according to Investec Asset Management.
John Stopford, head of multi-asset income at Investec, said investors needed to be more defensive in their approach as the market cycle was quite "long in the tooth", but there were opportunities to take on risk.
"The context we are operating in is a very uncertain one, a very mixed market since early 2018," Stopford said. "We've had periods of weakness and we've had periods of strength. Not a lot of overall direction. The question that I think is appropriate to ask is where are we in this bull market? Are we in fact towards the end of the bull market, or might it continue a little bit further?"
Stopford oversees Investec's US$1.3 billion Global Multi-Asset Income Fund. The fund, which is defensive in nature, has had an annualised return of 3.8 per cent since its relaunch in 2013.
He said some of the defensive stocks that the fund has focused on have become pricey as investors anticipate the end of the economic cycle, so the fund has focused more on cyclical stocks lately.
As trade tensions between the US and China have risen over the past year, a number of economists have forecast a recession as soon as next year, as tariffs and dampened business sentiment are weighing on investment.
When the market does turn, Stopford said Investec was not anticipating a "repeat of 2008".
"At this stage of the cycle, the risk-return trade is starting to look a lot less appealing than it has in the last seven or eight years. We don't know what the next bear market will look like, what the next recession will look like," Stopford said. "A lot of the excesses in the last cycle were very extreme. This cycle looks less extended in lots of ways, but there are areas of excess. Things like corporate leverage in the US look high relative to history, although the ability to service those debt levels at the moment is OK, because interest rates and bond yields are so low."
The Federal Reserve and other central banks are considering interest rate cuts and loosening other policy measures, which could extend the cycle, Stopford said.
"What is notably about this period of markets, even though markets have done very well over the last decade, (is that) they've been incredibly volatile, incredibly noisy," he said.
Stopford said the fund had reduced the amount of equity it was holding to its lowest point based on the average of the past six years, but had allowed it to vary recently to reflect its view on "downside risk".
"At the moment, most investors de-risked very substantially in 2018 and they haven't really re-risked in this rally in 2019. Those kinds of signs of excess are missing. That's one of the things that would cause us to be a bit more cautious," Stopford said. "Otherwise, you've clearly got central banks doing a 180. That's another reason perhaps to be a little bit less cautious. Strategically, we've taken our average risk level down by a third to a half. It's just around that we're up around the top of our recent risk range.
"It's still much more conservative than we were 18 months or two years ago."
Copyright (c) 2019. South China Morning Post Publishers Ltd. All rights reserved.