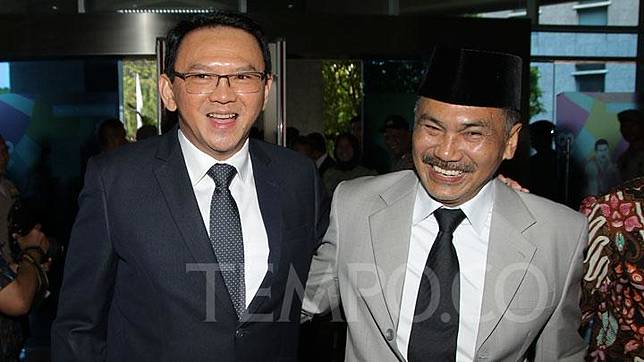 TEMPO.CO, Jakarta -Commission IV House Legislator from the Gerindra Party faction, Andre Rosiade, says that his political party has no issue with rumors of Basuki "Ahok" Tjahaja Purnama appointed as a leader in a state-owned enterprise as long as it is done lawfully.
Andre acknowledges that Ahok's appointment is the prerogative of SOE Minister Erick Thohir as the government's representative.
"That is the Minister's rights inline with Law No.19/2003 on SOE where he has the right to appoint and fire anyone within the SOE ranks," said Andre on Monday, November 18.
However, Andre strongly suggests Erick to personally call for a private meeting with Ahok to discuss the "specific behavior" Ahok had shown during his days as Jakarta Governor.
"If possible, Pak Erick Thohir must meet Pak Ahok in private, so that it would keep Ahok's behavior in-check unlike when he was the governor of Jakarta," said the Gerindra Party politician.
He argues that Ahok's possible appointment in one of the country's SOEs is to gain an enterprise that is managed well, transparent, and accountable. But he said this goal would backfire if Ahok shows the same aggressively-disciplined behavior as he showed as governor.
BISNIS | CAESAR AKBAR