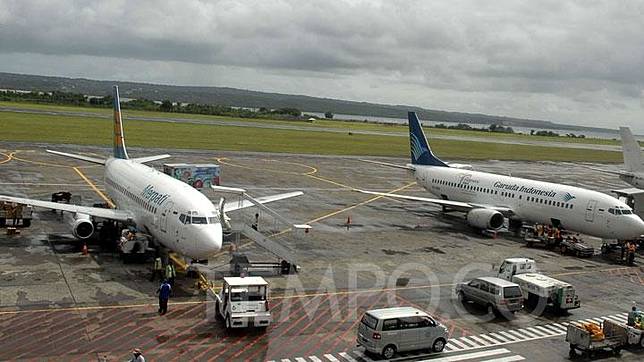 TEMPO.CO, Jakarta -Indonesian flag-carrier Garuda Indonesia Group together with Merpati Nusantara Airlines are taking a fresh step in handling East Indonesia's air cargo segment.
Garuda's director of cargo and development Mohammad Iqbal, said that the firm's decision to develop the cargo industry was made because of the national growth of the cargo sector, which reached double digits value each year, whereas the industry is experiencing a lack of capacity among airliners.
"The cargo business is lacking capacity whereas the commercial airlines are plentiful. There are Lion Air, Garuda, Citilink, and Sriwijaya," said Iqbal on Thursday, October 17, 2019.
According to Iqbal, the partnership will put Merpati in the role of cargo agent while Garuda's subsidiary airline Citilink will be the cargo carrier for several flight routes such as Jayapura - Wamena and Timika - Wamena.
Merpati's income as an agent will be used to pay out the aircraft operated by Garuda Group. Later in the future, Merpati will eventually emply its own fleet, which is currently being repaired and subject for certification.
CommunicAvia flight consultant Gerry Soejatman said that Papua still presents huge potentials in the air cargo segment as the geographical conditions of the region demand such services to accelerate developments.
BISNIS