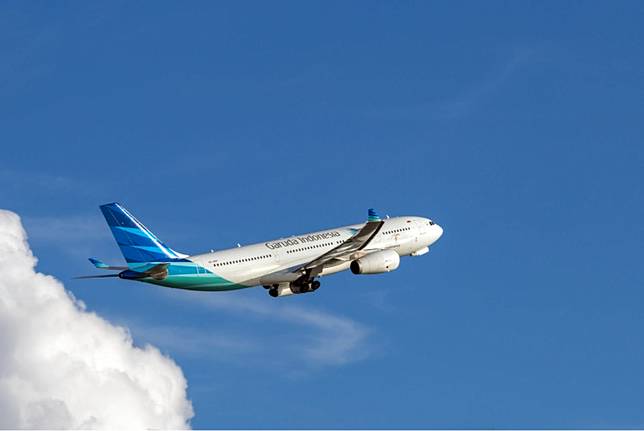 National flag carrier Garuda Indonesia has launched two additional routes connecting Bandung, West Java and Surabaya, East Java, as well as Bandung and Lampung in an effort to expand its services across the regions. 
The new routes will allow for round trips between Bandung and Lampung, as well as between Bandung and Surabaya.
The airline will employ ATR 72-600 aircraft, which can accommodate up to 70 economy-class passengers for the new services. 
Garuda Indonesia trade director Pikri Ilham Kurniansyah said he expected the two new routes to bolster connectivity between the regions and provide alternative options for those traveling from West Java to Lampung and Surabaya, as well as vice versa. 
Read also: Garuda closes routes, reduces flight frequencies in response to new airfare policy
"The new routes represent Garuda Indonesia's long-term commitment to improving local tourism and expanding our domestic services," Pikri said in a statement.
The Bandung-Lampung flight will depart from Husein Sastranegara Airport in Bandung at 6:20 a.m. local time and will arrive at Radin Inten II Airport in Lampung at 7:40 a.m. The flight will return from Lampung at 8:10 a.m. and arrive in Bandung at 9:30 a.m.
The Bandung-Surabaya flight will depart from Husein Sastranegara Airport at 3:10 p.m. and will arrive at Juanda Airport in Surabaya at 4:50 p.m. The flight will return from Surabaya at 5:45 p.m. and will arrive in Bandung at 7:40 p.m. (rfa/kes)