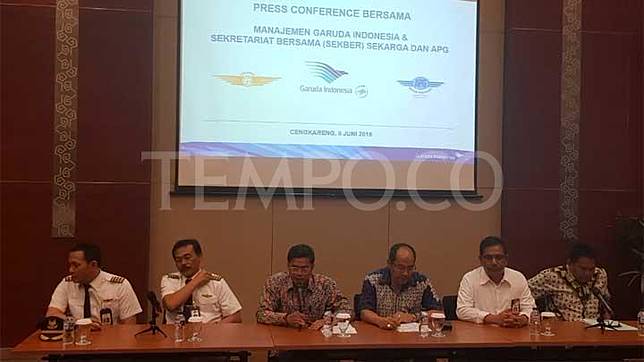 TEMPO.CO, Jakarta -The Garuda Indonesia Workers Union or Sekarga said that the issue of sexual harassment in the state airline appeared suddenly. Sekarga chairman Tomy Tampatty said the rumors started recently; not long after the illegal Harley Davidson cargo case surfaced.
"We had only just heard about it. There was never such a thing before," he told Tempo on Friday, December 13.
The sexual harassment issue went viral on Twitter when a user claimed to have knowledge that a Garuda official had changed policy for flight attendants' selection process. The official was said to select flight attendants like 'choosing lady escorts'.
A number of Garuda officials are also accused of requesting flight attendants to be "special friends" at certain times. A senior Garuda Indonesia flight attendant based in Jakarta confirmed the rumor on Wednesday, December 10.
To Tempo, she said that the alleged sexual harassment at the company had been the talk among cabin crew over the past year. A number of flight attendants, she said, were even approached by officials.
"During sharing sessions, some [flight attendants] revealed it," she said.
The senior flight attendant was reluctant to explain the identity of officials mentioned during the sharing session.
Tomy firmly stated that Sekarga had never received reports from a flight attendant about harassment. But he promises that if the Union does receive a report, they would follow-up on it.
"We are open and ready to help submit it to the authority for the legal process," Tommy said.
Francisca Christy Rosana