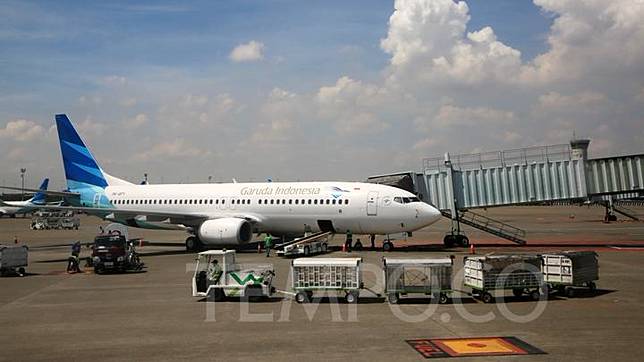 TEMPO.CO, Jakarta -Garuda Indonesia Director of Commerce Pikri Ilham Kurniansyah, said that the Indonesian flag-carrier will shift its focus on profitable routes such as domestic routes. The decision comes as an attempt to restructure the airline's business sector.
"Firstly, our business sector must be restructured to focus on the business of strengthening our domestic flights which will be our backbone," said Pikri at the State-Owned Enterprises Ministry in Jakarta on Thursday, December 12, 2019.
The decision is inline with the orders that came from SOEs Minister Erick Thohir to focus Garuda's efforts on domestic flights.
Other than domestic flights, Pikri said that the company will also focus on international flight routes to the Middle East as Garuda Indonesia also offers flights for Hajj pilgrims and Umrah. Pikri added that the company is eyeing to improve its services to South Pacific countries such as Japan and South Korea.
"Our latest airplane will focus on flights to the Middle East, Asia, and South Pacific such as Japan and South Korea," Pikri said.
EKO WAHYUDI l MUHAMMAD HENDARTYO