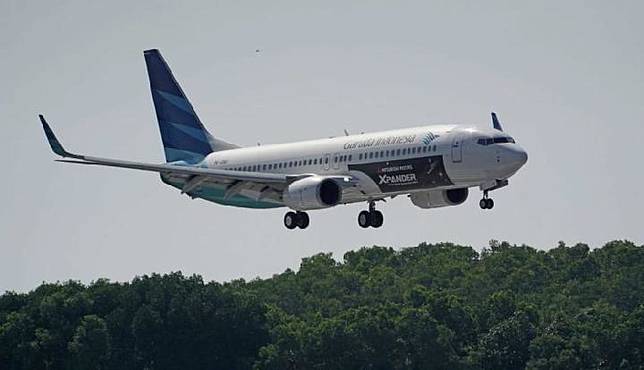 TEMPO.CO, Jakarta - Garuda Indonesia flight GA 271 from Blimbingsari Airport, Banyuwangi, made an emergency landing at Halim Perdanakusuma Airport, East Jakarta, today afternoon, November 22. The flight was initially scheduled to land at Soekarno-Hatta Airport, Tangerang.
"Because of the adverse weather condition in Soekarno-Hatta, [the flight] is diverted to Halim," the airline's Vice President Corporate Secretary, M. Ikhsan Rosan, told Tempo, Friday.
Ikhsan mentioned flight GA 271 departed from Banyuwangi at 09:50 a.m. and was supposed to land at Soekarno-Hatta at 11:50 a.m.
The management, he added, conveyed apologies for the unexpected landing, which was aimed at keeping the safety and convenience of passengers. "Some of the passengers have been dropped off at Halim Airport as per request," Ikhsan added.
According to him, the airline agreed to accommodate the demand after coordinating with the local airport authority. "Garuda Indonesia did not have a flight route from and to Halim, no permit to drop off passengers there, and no ground handling so we need time for the coordination."
Ikhsan said that out of 94 passengers, 69 people had exited the plane and the rest 25 would be flown to Soekarno-Hatta Airport in Cengkareng after the dropping-off process is completed.
*JONIANSYAH *