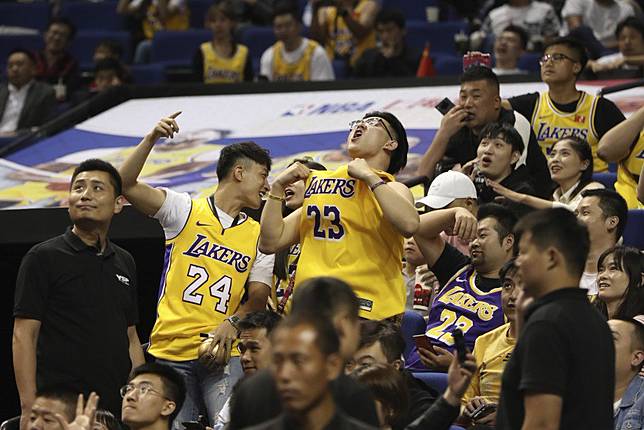 As a teenager Sun Qiang was crazy about the NBA and had no qualms about skipping classes so he could get home in time to watch the games that were broadcast every Tuesday on state television.
There were no dedicated sports channels in China in those days and the matches were mostly recorded, but the young fan from Beijing couldn't get enough of his beloved basketball.
Whenever he could he bought newspapers and magazines so he could read about his favourite players and teams.
But now, at 43 and with China the biggest market for the NBA outside the United States " an average of 7 million Chinese watched each televised game last season " Sun's passion for the game has been shaken to its core, and all because of a tweet from a team official.
On October 4, Daryl Morey, general manager of the Houston Rockets, posted an image on Twitter saying "Fight for Freedom. Stand with Hong Kong" in reference to the protests that have been raging in the city for the past four months.
The message sparked outrage across mainland China, and the flames were fanned when NBA commissioner Adam Silver defended Morey's right to free speech.
It was all too much for Sun.
"It crossed the line," he said. "In a country where people are very sensitive to politics, such remarks can't just be ignored. You see the games of Houston Rockets and you notice the sponsors are mostly Chinese. How can he do this to us? Is he out of his mind?"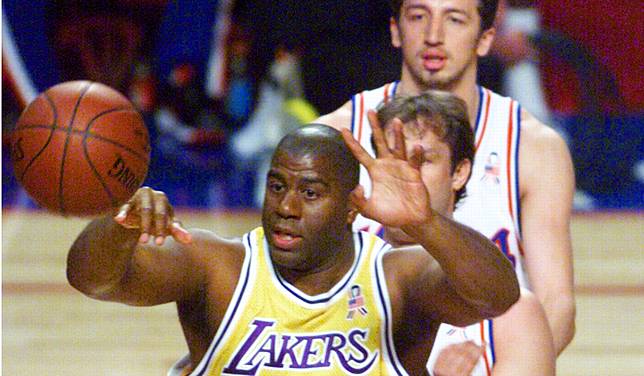 Despite 30 years of devotion to watching the NBA on television, Sun said he would no longer do so.
"I started watching the (NBA) games as a fan of (Los Angeles Lakers and All-Star player) Magic Johnson and it became part of my youth. But I'm done now. No big deal."
Sun said that his 13-year-old son " who is a fan of San Francisco's Golden State Warriors " was disappointed when he told him he would no longer be allowed to watch the NBA games, but said they would not be giving up on the game altogether.
"I'm still very passionate about basketball and I play every week," he said. "We will just switch to watching China Basketball Association games instead."
While the outcry on social media and from Beijing over Morey's tweet sent many of the NBA's Chinese business partners heading for the door it did little to dampen the enthusiasm of the tens of thousands of basketball fans in Shenzhen and Shanghai who last week flocked to their local stadiums to watch the preseason games between the Los Angeles Lakers and the Brooklyn Nets.
And although Chinese tech giant Tencent, which has a US$1.5 billion five-year deal to stream NBA games in China, has suspended its broadcasts of the games, the spectators inside the 18,000-capacity Mercedes-Benz Arena in Shanghai on Thursday could not have cared less as they waved national flags and roared on their heroes, like superstar LA Lakers forward LeBron James, whom many consider to be the game's greatest ever player.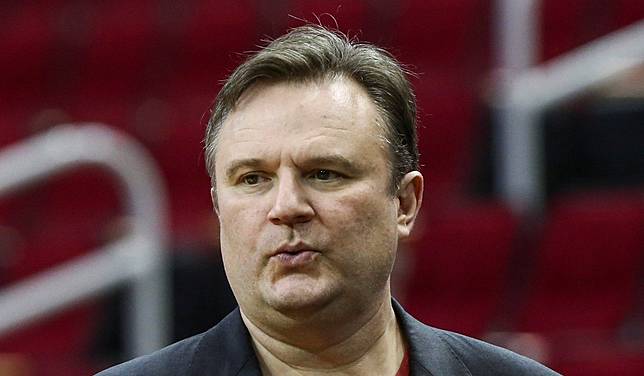 But neither James' appearance in the east China metropolis nor Chinese state media's later attempts to play down the controversy were enough to appease long-time Lakers fan Eric Chen, who said he would no longer follow the NBA on television or watch live games when he was in the US.
"This is a very regrettable matter, but I am not watching the NBA any more unless Morey is fired and the team is fined. An apology won't do," said the 46-year-old business owner from Beijing.
Chen said that over the past four years he had watched five live NBA games while visiting America with his now 10-year-old son, who supports the Golden State Warriors. The cheapest tickets cost more than 8,000 yuan (US$1,100), he said.
"It's my loss and their loss, but we can't support the NBA any more after what Silver said about supporting Morey. State interest is No 1."
Chen said he and his family had planned to make a third visit to the US when his son turned 12, but were now reconsidering.
"It's not only that I've spent a lot of money on NBA clothing or that Chinese companies sponsor the games, but the disappointing words from the Houston Rockets were very hurtful."
He said he would instead focus on his favourite local team, the Beijing Shougang Ducks, which coincidentally signed former NBA point guard Jeremy Lin in August.
Tencent's decision not to show NBA games is not the first time American basketball has had problems in China. In both 1999 and 2001, rising tensions between Washington and Beijing led to state broadcaster CCTV temporarily pulling the plug on its coverage of the sport.
While Chen and Sun are prepared to put national pride ahead of personal pleasure, not all basketball fans in China feel the same way.
"It's not entirely fair to boycott all the NBA games," said James Yan, a 34-year-old IT engineer from Shanghai. "As a fan of the LA Lakers, I hope the punishment stops at the Houston Rockets."
He said that if the problem was not resolved before the start of the new season, he would have to find ways to bypass the Great Firewall of China " the name given to the country's notoriously harsh internet censorship " so he could watch games online.
And Yan may well get his wish. A government adviser, who asked not to be named, said he thought it was time for cool heads to prevail over the NBA incident.
"We should let it drop," he said. "The world is starting to see China as intimidating and powerful, especially after the 70th anniversary celebrations (which featured a massive show of military hardware).
"Foreign businesses feel China is becoming a minefield. We have to cut (people) some slack on unimportant matters."
Copyright (c) 2019. South China Morning Post Publishers Ltd. All rights reserved.