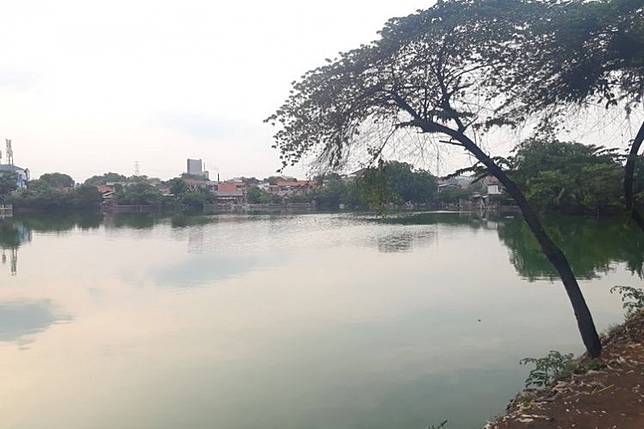 The Jakarta administration plans to conduct various events next year at Rawabadung Lake in Cakung, East Jakarta, in an attempt to get potential tourists to take note of this and other lakes in the city.
East Jakarta Tourism and Culture Agency head Iwan Henry Wardhana said the agency had long planned to hold entertainment activities as part of efforts to transform Rawabadung Lake into a local tourist destination.
"We have prepared different activities to increase the tourism potential of Rawabadung. Besides entertainment activities like festivals, there will also be some bazaars there," said Iwan on Tuesday, as quoted by kompas.com.
He added that the events were aimed at drawing people's attention to the lake, which had potential for tourism, thanks to its fishing spots and wisata apung (floating huts for entertainment and eateries).
To transform the site into a tourist destination, Iwan said, the East Jakarta administration would collaborate with various stakeholders in the local community.
"The plan to make Rawabadung a tourist area was initiated by the locals themselves. They were the ones who first believed that Rawabadung was worth preserving," Iwan said.
Iwan said he could not yet provide details on the program to revamp the lake and its surrounding, but discussions on the framework were ongoing and the city was currently designing a master plan.
"It should be step by step, but the city council agreed on the plan after seeing the potential of the place to be a good tourist area for the benefit of local residents," said Iwan.
He added that, besides Rawabadung Lake, the administration was also eyeing about 25 reservoirs and lakes in East Jakarta that had similar potential to become local tourist magnets. (syk)