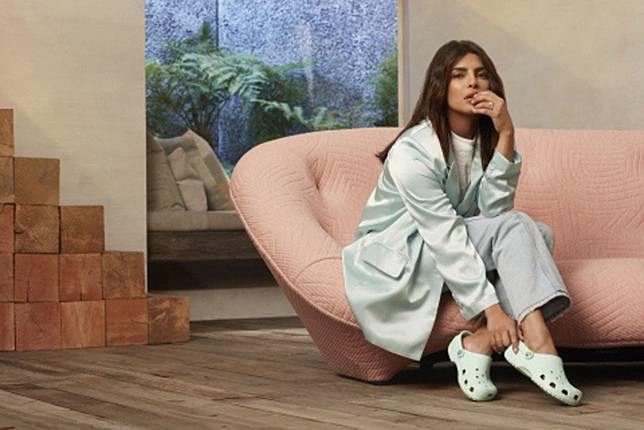 Have Crocs really gone from faux pas to fashion-forward?
The divisive clog was included in Time magazine's "50 Worst Inventions" list in 2010, but this hasn't stopped high-end fashion houses such as Christopher Kane and Balenciaga from collaborating with the company based in the US state of Colorado.
"Crocs has greatly benefited from collaborations with a variety of designer brands, celebrities and retailers in recent years," said Ayako Homma, beauty and fashion consultant at Euromonitor International, a market research provider. "The launch of limited-edition collaborations has created huge buzz for the brand and captured the attention of broad and influential audiences."
Scottish designer Kane shook the fashion world when he unveiled high-end Crocs at his spring/summer 2017 show at London Fashion Week. The marble-printed clogs adorned with sparkling gemstones generated mixed reviews. Still, Kane went on to collaborate with Crocs for three straight seasons.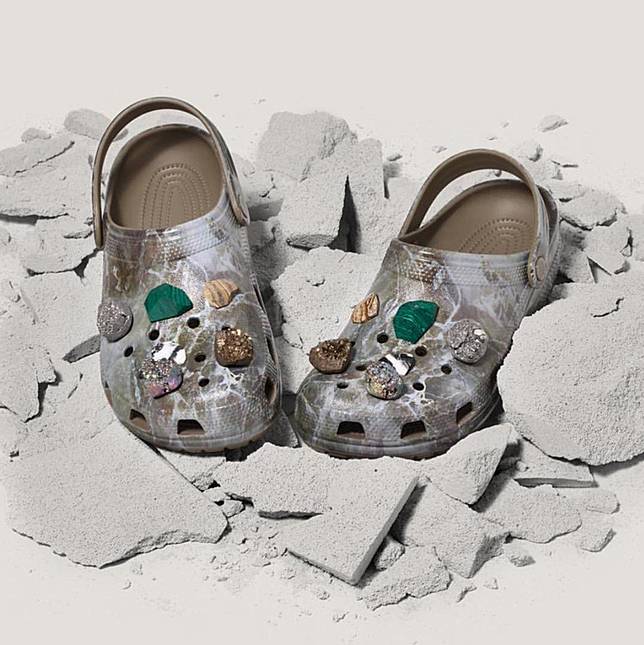 For his pre-autumn 2017 collection, Kane released tiger-print clogs embellished with an ostrich-feathered pom-pom, floral charms and the label's signature "K" logo.
Next came mink-fur-trimmed clogs for autumn-winter 2017, followed by diamante-encrusted Swiftwater sandals in five colourways for spring/summer 2018.
Weeks later, Balenciaga's creative director Demna Gvasalia sent five-inch-platform Crocs down the runway in Paris. The US$850 shoes sold out before they were even released at Barneys New York, a luxury department store chain which filed for bankruptcy in August.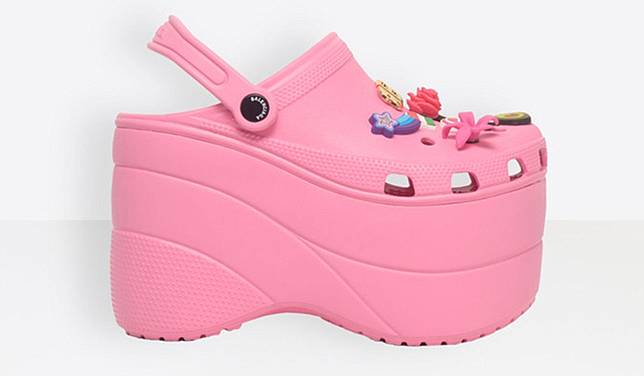 Crocs has benefited from a shift towards wearing more casual and comfortable footwear. It has also tapped into the "ugly shoe" trend, which has brought clunky, practical footwear like Balenciaga's Triple S and Fila's Disruptor II into the spotlight.
The brand has rolled out new collaborations to appeal to a broader audience and give its shoes greater exposure. Recent drops include partnerships with Los Angeles-based streetwear label Chinatown Market, Hong Kong designer Vivienne Tam and Japanese clothing brand Beams.
"We're engaging with lots of different consumer groups," said Andrew Rees, Crocs' president and CEO in a recent interview with Yahoo Finance.
"And there's a little bit about the polarising nature of the brand and the polarising nature of the product. It makes it interesting for other brands to collaborate with us."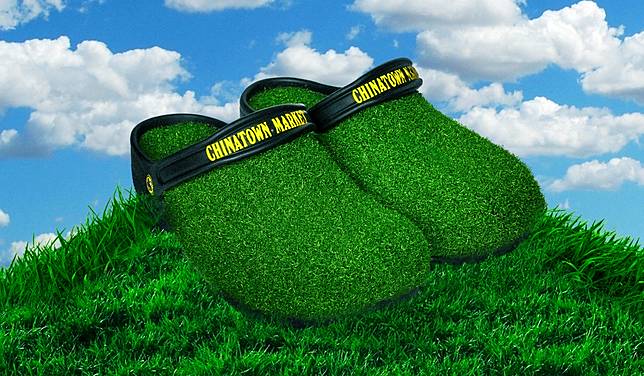 The company has also teamed up with high-profile celebrities including actress Drew Barrymore, Batwoman star Ruby Rose and rapper Post Malone to connect with younger shoppers.
Homma said these partnerships have brought visibility among girls and helped change the brand's image from traditional "ugly but comfortable" shoes to "cute and comfortable" footwear for everyday activities.
Crocs is popular among US teens as they like wearing them to school and easily slip them on and off between classes and sports activitiesAyako Homma, beauty and fashion consultant, Euromonitor International
Last month, Crocs enlisted Bollywood star Priyanka Chopra as a global brand ambassador for its 2020 "Come as You Are" marketing campaign.
She joined a star-studded list of endorsers who include American actress-singer Zooey Deschanel, British actress Natalie Dormer, Chinese actress and dancer Gina Jin, Kim Se-jeong from South Korean girl group Gugudan, and Japanese actress and model Suzu Hirose.
The company has also capitalised on personalisation as a global megatrend by expanding its offering of Jibbitz, or shoe charms, to give consumers new designs to customise their clogs and sandals.
The effort to engage teenagers is working.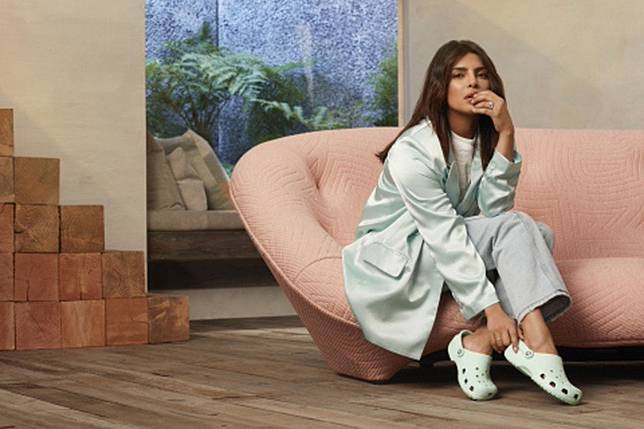 Crocs is the seventh most popular footwear brand among US teenagers, ahead of New Balance (eighth), Under Armour (ninth) and Steve Madden (tenth), according to investment bank Piper Jaffray's autumn 2019 "Taking Stock With Teens" survey.
Clog revenues grew around 36 per cent and made up 63 per cent of Crocs' footwear sales during the third quarter, up from 55 per cent during the same period last year.
The company also reported revenues of US$313 million in its third quarter, and a 187 per cent growth in operating income to US$39.9 million, or 13 per cent of revenues.
The Americas are still Crocs' largest market but the company has set its sights on Asia, with China, Japan and South Korea identified as key markets.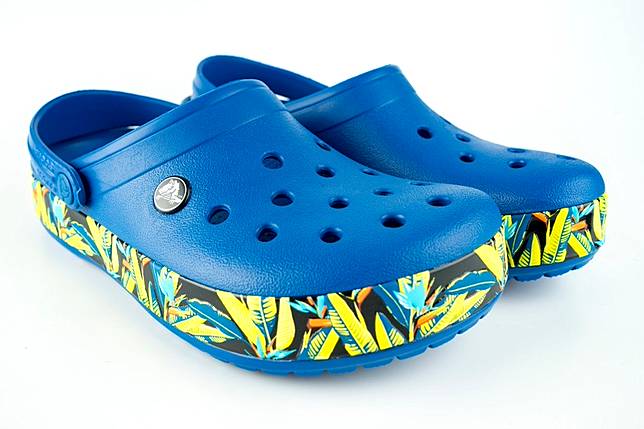 However, revenues in Asia fell 1.2 per cent from last year's third quarter to US$74.3 million. Retail sales declined primarily due to months of anti-government protests in Hong Kong and weakness in South Korean shop-in-shops, Rees said in a third-quarter earnings call in October.
But Rees expects to see continued e-commerce growth in Asia and a stronger fourth quarter in the region. He says the brand is confident that strategies successful elsewhere in the world will also drive growth in China.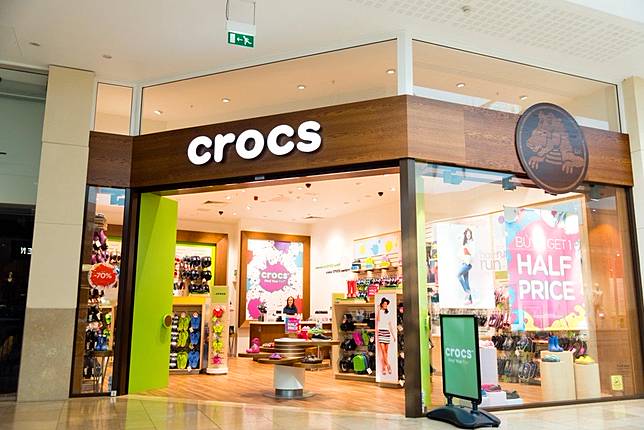 Homma said catering to local tastes is key for Crocs to expand its foothold in different markets.
"In addition to the different preference on what to wear and when, preference for colours and patterns also differs based on culture," she said.
"For example, Crocs is popular among US teens as they like wearing them to school and easily slip them on and off between classes and sports activities. This consumer preference may be limited in Asian countries where students are required to wear school uniforms."
"The brand will need to gain an understanding of local consumer preferences if it wants to successfully expand into other countries."
After coming close to bankruptcy following the 2008 financial crisis, Crocs has staged a remarkable comeback by rebranding itself as a trendy, comfortable and versatile shoe. The shoes' popularity is showing no signs of stopping. Love them or hate them, Crocs are here to stay.
Copyright (c) 2019. South China Morning Post Publishers Ltd. All rights reserved.