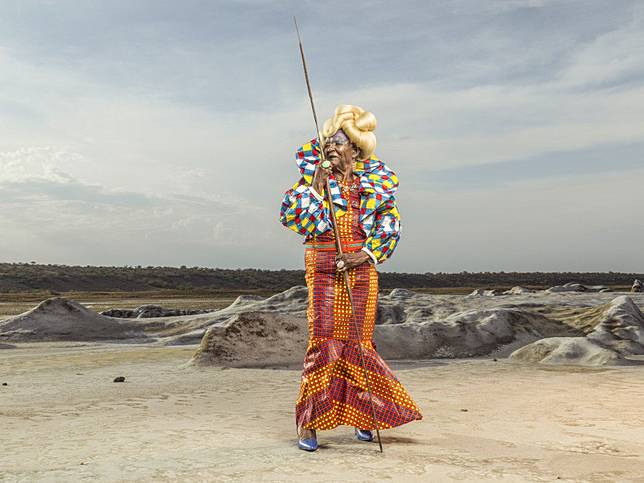 A museum in central China became embroiled in controversy when it hosted an exhibition in which images of African people were juxtaposed with photos of wild animals, such as big cats and apes, with mouths agape.
The Hubei Provincial Museum in Wuhan city pulled its "This Is Africa" exhibition in 2017 after complaints of racism flooded in.
The controversy - and a blackface skit during last year's CCTV New Year's Gala on Chinese TV - left a big impression on South African curator Megan Mace.
Mace is currently staging an exhibition of contemporary photographic art in Beijing in partnership with Kente and Silk, a social enterprise tasked with boosting cultural exchanges between China and Africa.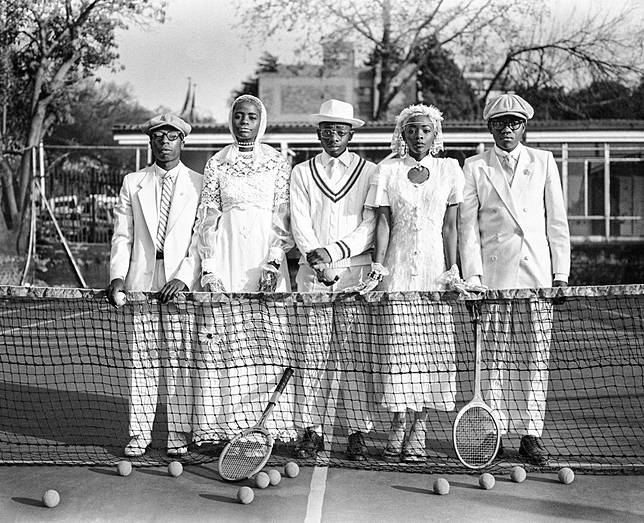 Art referencing Africa is commonly steeped in stereotypes when created or displayed in countries where people have little understanding of the continent, she says.
"African art is usually portrayed in a very traditional way. While that's not a problem, we want to show what contemporary African artists are making, (and also) bring new energy to African art and create new narratives," Mace says. "In China, exhibitions of African art don't happen often because there's not much of an African art market here."
Running until May 26 at Beijing's A.C. Art Museum Hotel, the exhibition - "Sir, where is this place?" - comprises photographic works by 14 artists from 10 African countries, including Sierra Leone, Kenya and South Africa. The exhibition was launched on 17 May to kick off Beijing's Africa Week, which also includes music, theatre, dance performances, film screenings and art workshops.
Now an annual event, Africa Week was initiated by Kente and Silk last year to boost understanding of African culture in China.
One of the artists featured in "Sir, where is this place?" is Osborne Macharia from Kenya, who was commissioned by Marvel Studios two years ago to create original artwork to promote the hit movie Black Panther. In Macharia's photos, shot in his home country, female former circumcisers strike poses in brightly coloured clothing with bold patterns. Mace says the women have opened a shelter for girls who were married off at a young age and those who were genitally mutilated.
"They teach the girls new skills, like ethnic fashion design, to help give them new career goals," she says.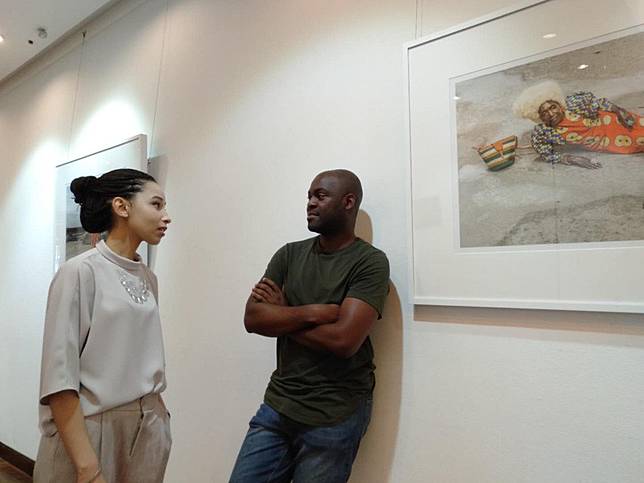 One photo in the exhibition is from a series by Andile Buka, from Johannesburg, South Africa's biggest city. It shows well-dressed men and women posing with sports equipment. Mace says the sports represented in Buka's series were favoured by whites in the country during the apartheid era.
"Blacks and (other) people of non-white identity were not considered 'entitled' enough to play sports such as tennis and croquet," she says. "The models in the pictures, who are creative types like photographers and dancers, (are wearing) the white colonisers' clothes of the past. (The artist) wanted to adapt history to explore black identity."
Also displayed is a collection of residential buildings shot in Johannesburg at night-time by Mack Magagane, who is also a native of the city.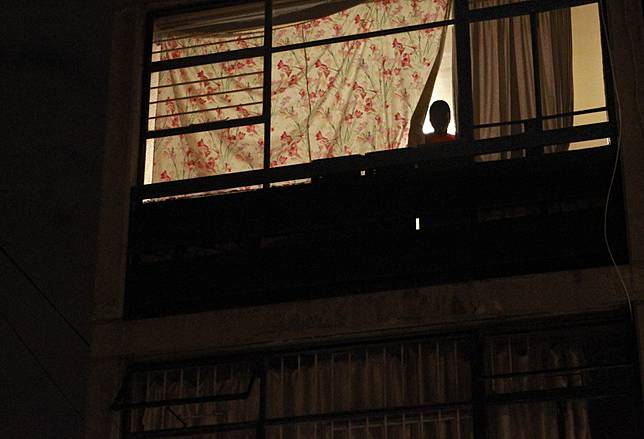 Mace says Magagane's photos depict peaceful moments in the lives of residents, and are intended to counter the image of Johannesburg as a crime-ridden city.
"One picture shows someone peeking out of a window. Another one shows an empty street illuminated by street lights. People don't often get to see such a realistic side of the city," she says.
"Sir, where is this place?" runs until May 26 at A.C. Art Museum Hotel at Dongzhimen Waidajie 26, Chaoyang district, Beijing
Copyright (c) 2019. South China Morning Post Publishers Ltd. All rights reserved.