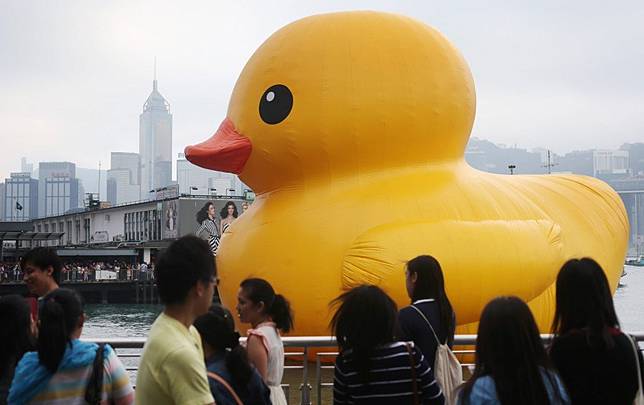 Lam Shu-kam has a knack of knowing what Hong Kong people like.
In 2013 he brought Florentijn Hofman's giant yellow rubber duck to the city and the float became an instant Instagram hit. Earlier this year, he did it again with the 37-metre-long (121-foot) inflatable Companion, a character created by popular US contemporary artist Kaws, which became a selfie favourite during Art Basel week in March.
In between he also engineered the appearance of a 1,600-strong army of papier mache pandas at the PMQ arts and design site in 2014, and a huge installation of 25,000 LED-lit white roses at Tamar Park for Valentine's Day in 2016.
Last month the 46-year-old founder of design studio AllRightsReserved brought Japanese artist Verdy, creator of a long-eared panda character named Vick, to Hong Kong for an exhibition, and now he is presenting illustrator Yu Nagaba, also from Japan, whose "I'm Your Venus" exhibition is a hip and contemporary take on the ancient Roman goddess of love. The show is being held in a small exhibition space on Old Bailey Street in Hong Kong's Central business district and will run until December 16.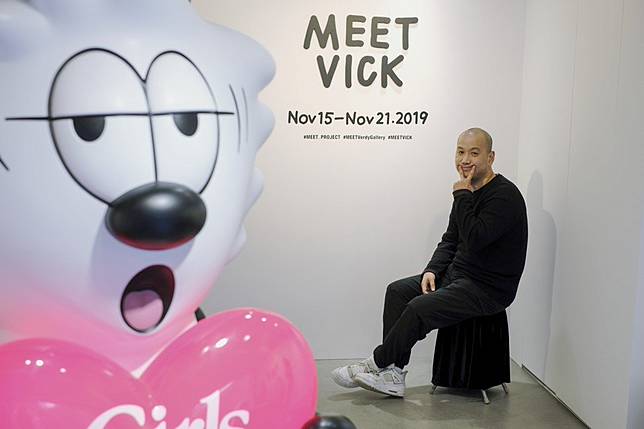 "Hong Kong is such an amazing city, but it's also such a boring (place) for creativity … we cannot (just) have fireworks five or six times a year, we need something fresh," Lam says. "At least we give a try and make something new, that's all. That's my bottom line."
For almost 25 years Lam has kept busy doing a range of work from shooting commercials and styling celebrities to collaborating with artists to create large public art displays that are seen by millions in Hong Kong.
"My team finds it hard to follow me, not because I'm changing so fast, but because I'm doing so many different things. People usually want to be consistent and stable, but our role is consistent creativity," he explains.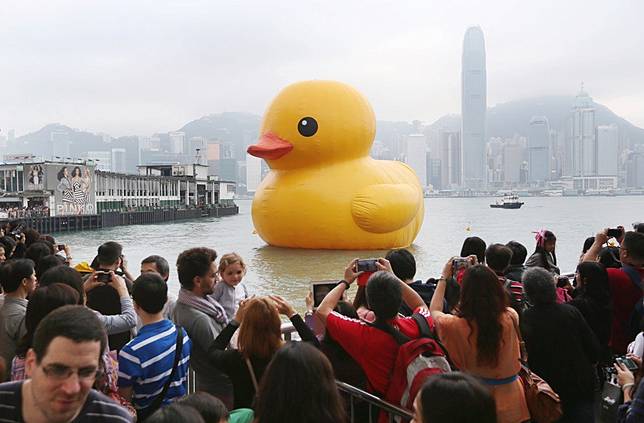 It all started in the early 1990s when Lam was studying visual communications in Sydney. "I love Canto-pop and I spent my money buying many expensive CDs in Chinatown. I loved to come back to Hong Kong. I got a lot of inspiration," he says.
But by the time he returned in 1996, the Canto-pop scene had lost its lustre and instead he worked hard to establish his career as a creative.
Lam worked for the magazine International Design Network, or IDN, as art director before becoming its creative director. But the small publishing house began struggling financially and when it closed Lam set up AllRightsReserved, the name taken from the last page of a book he was reading.
By the time Lam started AllRightsReserved he was already well known enough in design, fashion and music circles that he was contacted to do editorial content, adverts and events. To him, the print medium was dying and he wanted to focus on content curation instead.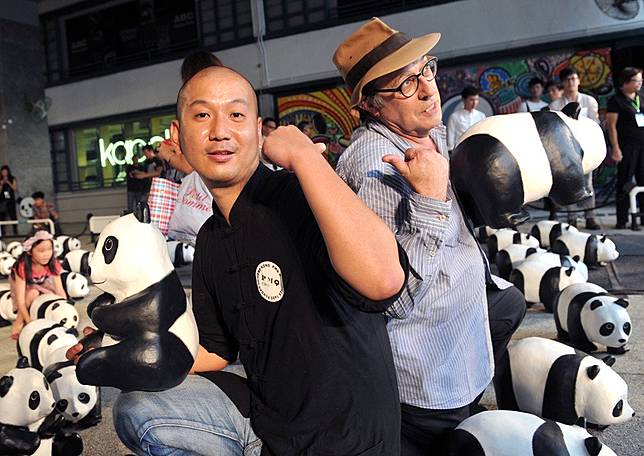 One of his more memorable projects was with cinematographer Christopher Doyle, a long-time collaborator with Chinese film director Wong Kar-wai.
"He came into my office at 4pm with beer, half drunk. He said, 'I know you're SK (Lam's initials) and you're good at making books. Can we do a book together?' I didn't really know who he was at the time. I asked him when he needed it and he said as soon as possible. He passed me the phone to the gallery in London that was exhibiting his pictures. They needed the book in two weeks. I said I don't think it will work," Lam says.
"Another day he came into my office and he showed me the pictures he would show in London and luckily I got inspiration. I called my printer and asked him if he could print 1,000 copies in three days (to allow for time) to ship to London."
Right then Lam started working on the layout of the book, with Doyle sitting next to him providing captions for each of the images. "That's one of my good memories - six hours to finish a book," he says with a laugh.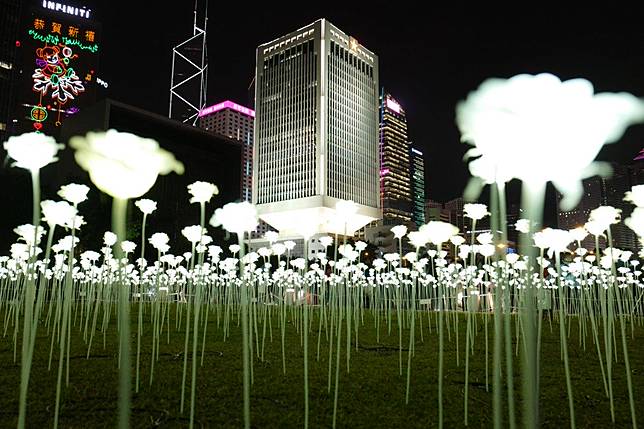 Lam's first large-scale public project was in 2005 when he collaborated with Japanese company Sanrio, the owners of the Hello Kitty brand, in staging an exhibition at the Hong Kong Arts Centre called "What's Hide and Seek". It was so successful that seven years later the Harbour City shopping mall approached him to do something similar with the famous Japanese robot cat Doraemon.
It would have been easy for Lam to repeat what he did, but he wanted to do something different and made 100 Doraemon figures that he placed around the shopping mall, recreating scenes from the popular comic book and cartoon.
Harbour City owner The Wharf was so pleased it asked Lam to come up with another idea for 2013 to keep people coming back to the shopping mall. Lam asked if the company was interested in public art and it was.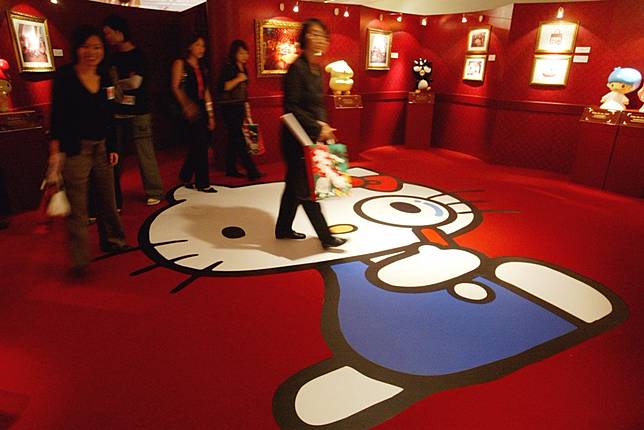 When Lam first saw images of Hofman's Rubber Duck years ago, he thought it was Photoshopped. But when a friend sent him a link to the Dutch artist's website, he realised it was real and contacted Hofman, asking him if he was interested in bringing his project to Hong Kong. Within an hour Hofman said yes.
More challenging was his project to promote the former police married quarters (PMQ) before the revitalised historic site opened to the public. As PMQ is owned by the government, Lam was wary at first, as it was not known for having catchy designs on its campaign posters.
Eventually he was persuaded and he threw himself into the project, planning the entire campaign by having French artist Paulo Grangeon's 1,600 pandas occupying not only PMQ but other areas of Hong Kong to create buzz around the city. It was a lot of work for Lam and his team moving 1,600 papier mache pandas around town, but he was pleased with the result.
"I think it was a really good opening project for PMQ," he says. "In a short time people knew what PMQ was. It helped them to bring awareness of the project and the brand to the community."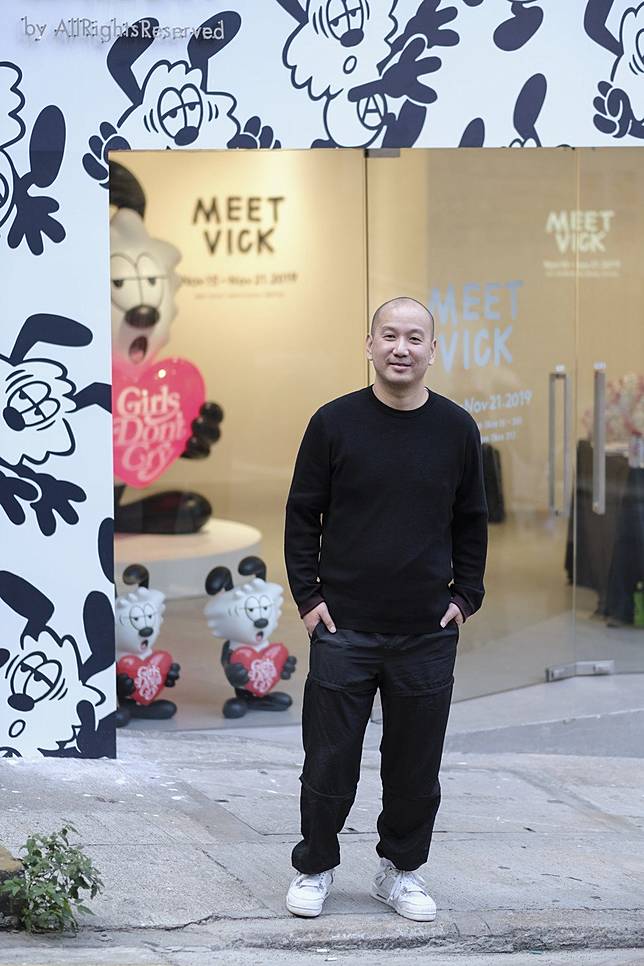 Grangeon asked Lam about touring the pandas elsewhere and they took them to South Korea. That was where Lam saw the LED-lit white roses and wondered about bringing them to Hong Kong.
"I thought the light roses looked amazing, and then I thought, why don't we do this on Valentine's Day to bring another experience to Hong Kong, after the 2014 Umbrella Movement (protests)? Our intention was to try to do something good, to bring an interesting experience to Hong Kong people."
Copyright (c) 2019. South China Morning Post Publishers Ltd. All rights reserved.