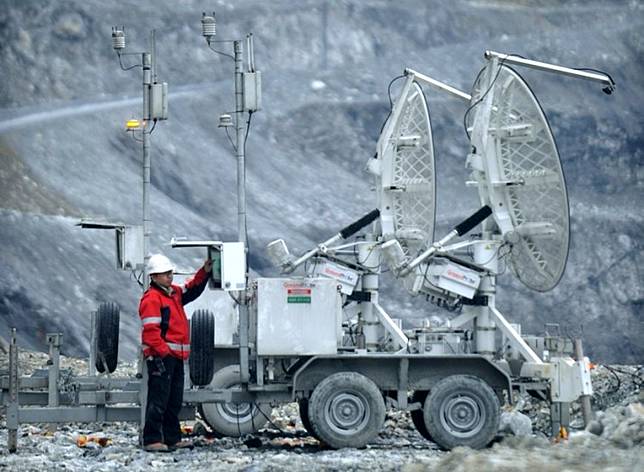 Gold and copper miner PT Freeport Indonesia will spend US$600 million in capital expenditure (capex) this year for the construction of a smelter in Gresik, East Java, as part of Indonesia's downstream efforts for the mining industry.
Freeport Indonesia president director Tony Wenas told the House of Representatives Commission VII overseeing energy and mining affairs that the company would increase the capex to $1.1 billion to continue the smelter's development.
"Our [capex] for this year and the next will be huge," Tony told lawmakers in Jakarta on Wednesday.
Freeport Indonesia, which operates the world's second-largest copper mine Grasberg in Papua, estimates that it would require $3 billion to develop the Gresik smelter, which would have a processing capacity of 2 million tons
The facility would also produce 550,000 tons of copper cathodes alongside anode slime treatments, which can produce 40 tons of gold per year.
The smelter will be located within the Java Integrated Industrial Port Estate (JIIPE) managed by publicly listed distributor of basic chemical and petroleum AKR Corporindo and state port operator Pelindo III.
Tony said the progress of Freeport Indonesia's Gresik smelter stands at 4.88 percent as of February and assured lawmakers that the smelter's construction would be finished on time at the end of 2022. This compares to the project's 3.21 percent completion rate reported in July 2019.
"It's true that initially, progress was slow. However, when physical construction starts in August, [the progress] would increase significantly."
Read also: Freeport Indonesia spends $150m on smelter
Law No. 4/2009 on coal and mineral mining requires mining companies to build smelters so they will export refined mineral products instead of unprocessed minerals, hence drawing more value out of the country's mineral wealth.
Smelter construction was one of four stipulations agreed on by the central government and Freeport Indonesia for the miner to continue operating in the country, in addition to the former acquiring a 51 percent stake in the company.
The government expects to see $7.75 billion in mining investments this year, the highest projected amount between 2015 and 2024, fueled by a tidal wave of smelter development projects.
Read also: Indonesian mining investments to reach five-year high in 2020
Tony warned that the downstream industries must step up their performance to fully absorb the drastic increase of copper supply once the Gresik smelter was completed, as currently only 30 percent of PT Smelting's products were absorbed by local industries.
"If the downstream industry stagnates, all of our second smelter's end products would be for exports," he said. 
A wave of smelter constructions began a few years ago in anticipation of the government's ban on mineral ore exports. The world's leading nickel producer set a ban on exports of nickel ore starting in 2020 and will do so for all other mineral ores in 2022. The ban enforces the government's aim of extracting more bang for its buck from the country's mineral wealth.
Freeport Indonesia spokesman Riza Pratama said earlier this month that the mining giant would pour this year's investments into developing the Gresik smelter as well as an underground mine in Timika, West Papua, where the United States-based miner operates the world's largest gold mine.
The capex spent on the Gresik smelter project would be primarily used for the facility's physical construction, Riza told The Jakarta Post following the House's hearing on Wednesday.
"[Most of the budget] allocation will be used for engineering, procurement and construction," Riza said. (mpr)