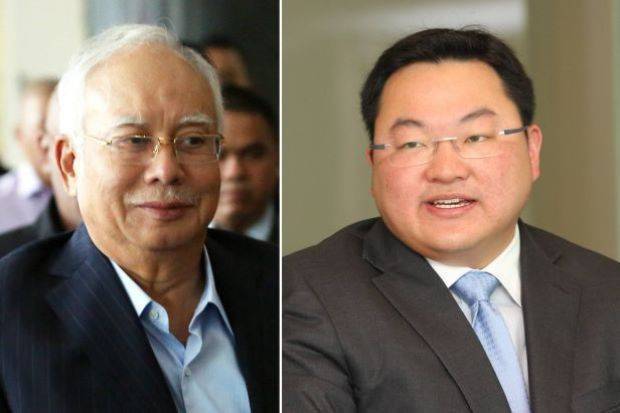 Fugitive businessman Low Taek Jho, known as Jho Low, had "direct access" to former prime minister  Najib Razak, the High Court heard on Monday (Sept 23).
Former 1Malaysia Development Berhad ( 1MDB ) chief executive officer Shahrol Azral Ibrahim Halmi, 49, told the court that he had observed himself - especially while he was working at Terengganu Investment Authority Berhad (TIA) - how Low can contact Najib directly at multiple occasions.
"I can see that he has direct access to Najib. For example, during TIA's board of directors' meetings, he can directly contact Najib to ask for his views and guidance (on matters discussed)," said Shahrol, who was reading from his witness statement.
Shahrol is the 9th witness in Najib's 1MDB trial.
deputy prime minister of Malaysia from January 2004 to April 2009.
"For example - in March 2009 - Low asked me to see the chief executive officer of Mubadala Petroleum at Najib's official residence at Sri Satria. At that time, I saw clearly how Low had direct access to Najib," he said.
Shahrol said that he was "certain" that it was Najib who gave Low the mandate to manage the operations of TIA - and later 1MDB - through talking points and action plans.
"I see him as a facilitator between Terengganu ruler Sultan Mizan Zainal Abidin (who was then the Yang di-Pertuan Agong) and Najib, who was representing the Federal Government (kerajaan pusat).
"Yet, he was an important person to Najib (orang penting Najib) and has always looked after Najib's interests from the start," he said.
Najib, 66, faces 25 charges in total - four for abuse of power that allegedly brought him financial benefit to the tune of RM2.3bil; and 21 for money laundering involving the same amount of money.
He was charged with the four abuse of power charges under Section 23(1) of the Malaysian Anti-Corruption Commission (MACC) Act, punishable under Section 24(1) of the same law.
He faces imprisonment of up to 20 years and a fine of up to five times the sum or value of the gratification or RM10,000, whichever is higher, if found guilty.
The trial continues before High Court judge Justice Collin Lawrence Sequerah.