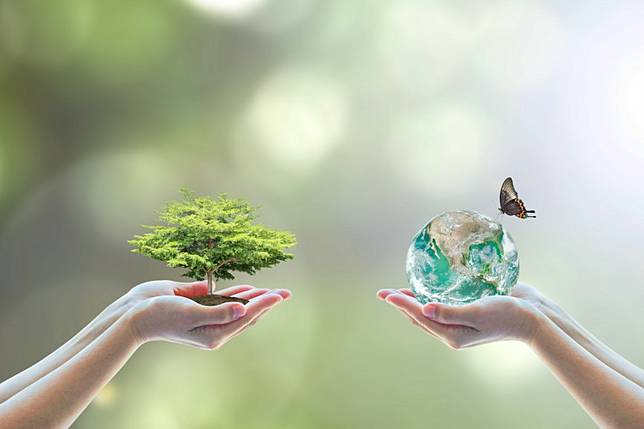 It is encouraging to see the amount of attention multinational companies and multilateral institutions are paying to sustainability in doing business, or the green economy. However, too much damage has already been done to our environment, and consumer behavior is already shaped too firmly to be changed.
Bleak developments on climate change should not translate into complacency. More efforts, in quantity and quality, need to be made to encourage the "refuse, reduce, reuse, recycle" principles. The private and public sectors need to join hands and come up with concerted, structural mechanisms to campaign for a sustainable way of life and of business.
Multinational fast-moving consumer goods enterprises operating in Indonesia have expressed their commitment to reducing plastic waste by investing in recycling mechanisms and nonplastic packaging to contribute to the circular economy. Industrialization and the urban lifestyle have made it almost impossible to achieve zero waste, therefore recycling is the least Indonesian households can do for a more sustainable lifestyle, although some have proven that zero waste is a plausible goal.
The private sector's efforts are highly appreciated. Publicly listed food company PT Mayora Indah as well as food and beverage multinationals Danone Indonesia and Coca-Cola Indonesia are among the leaders in both plastic waste pollution and sustainability efforts. But the impacts of their initiatives are not significant yet. Indonesia remains the second-largest producer of marine pollution in the world.
About 60 percent of the country's packaging industry focuses on producing plastic packaging, while 81 percent of Indonesian households do not care about plastic waste when shopping, various data show.
Beyond plastic waste, carbon emissions, deforestation and toxic waste, among many other pollutants, also need addressing. In the commodities sector, multinationals have been training farmers to adopt good agricultural practices that prevent deforestation and conserve the forests. Not only does this method have to be replicated everywhere, it also needs long-term implementation. Basic literacy programs for farmers are also imperative, considering the low level of education of our workforce.
In textiles, efforts by smaller brands include changing dyeing techniques to color cloth and upcycling waste cloth materials. For big-scale textile manufacturers, however, it is the economies of scale. With limited demand for sustainable fashion products, the cost has been too high. For financial investors, environment, sustainability and governance capital market products are gaining ground, further pushing companies to boost sustainability efforts.
It will be a long, winding and costly road toward introducing cleaner, greener economic growth to the market. But it is an effort worth making for our own quality of life and for future generations. New habits like washing our own dishes, tidying our own mess, must start today.
For every piece of waste in any form we dump in the environment, we should aim to clean up on an equal scale. If this rule binds everyone, from individuals to enterprises, we can hope for cleaner, greener, more sustainable growth.