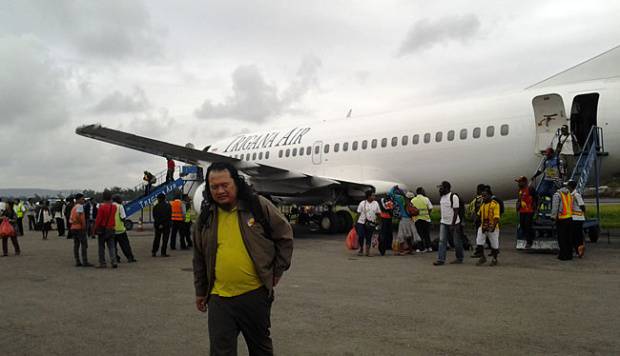 TEMPO.CO, Jakarta - Three flights to Wamena Airport, Papua were delayed on Monday morning, 23 September. The delays were decided following a riot in the Papuan City of Wamena, which is around one kilometer from the airport.
"Three flights from Jayapura to Wamena have been postponed. Maybe the flights will be rerouted later in the afternoon," Wamena Airport Operational Unit chief Joko Dekai told Tempo on Monday.
Despite the delays, Joko ensured that the airport was safe and operating normally. SO far, the management has no plan to shut the airport down.
Since the delays, Joko said no planes had landed at Wamena. He said that the airlines took into account passengers' safety and comfort when making the decision.
Wamena Airport, Papua serves domestic and pioneering flight routes. "The biggest domestic route is to Jayapura," said Joko.
Flights to and from Jayapura are served by Wings Air and Trigana Air while passengers pioneer flights fly on Susi Air, Sam Air, and Dominim Air.
Meanwhile, cargo flights are served by Trigana Air, Jayawijaya Air, My Indo Air, and Deraya Air aircraft.
*TEMPO *