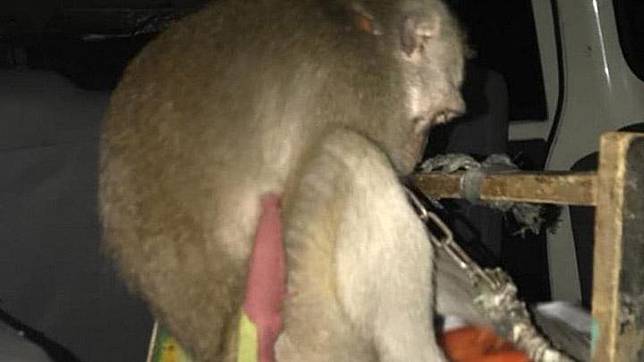 TEMPO.CO, Jakarta - A joint wildlife rescue team on early Tuesday morning successfully saved five monkeys from a business that runs 'masked monkey shows' or locally known as topeng monyet in the area of Cakung, East Jakarta.
The team consists of 32 personnel from the Ministry of Forestry, the Jakarta Animal Aid Network (JAAN), the Jakarta public order agency (Satpol PP), the public facility maintenance agency (PPSU), and local residents.
"The businesses had been dealt with on Monday evening in Jatinegara," said Cakung village head, Ahmad Salahudin, on Tuesday. "There were five monkeys and two topeng monyet equipment."
One of the five monkeys that were saved is believed to be the one that had been beaten by its owner in a viral video on Instagram that had also reached Jakarta Governor Anies Baswedan. The five monkeys will be treated and rehabilitated by the Wildlife Conflict Information and Education Center and JAAN.
Read also: Public Order Agency Raids Monkey Show Camp
ANTARA