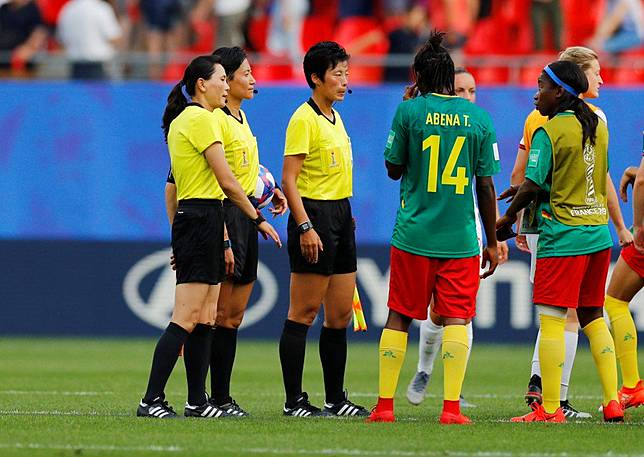 Chinese referee Qin Liang was caught in the middle for the most controversial game of the Fifa Women's World Cupin France, a round of 16 meeting between England and Cameroon.
It ended 3-0 to England amid accusations of racism and "wanting England to win" from Cameroon.
Referee Qin kept her head in the heat but the same could not be said of the players and staff of Cameroon at the Stade du Hainaut in Valenciennes.
They refused to kick off after England's second goal was rightly given following a VAR consultation, an incorrect offside flag overruled.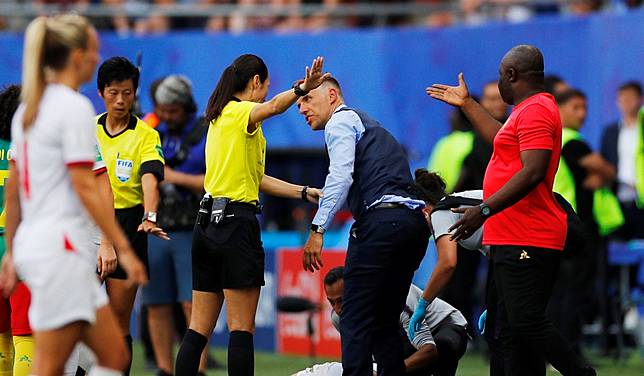 The game was delayed as the players held a huddle, reportedly deciding whether to walk off in protest.
It was also reported that Cameroon players and staff accused Qin and her team of racism as they walked off at half-time.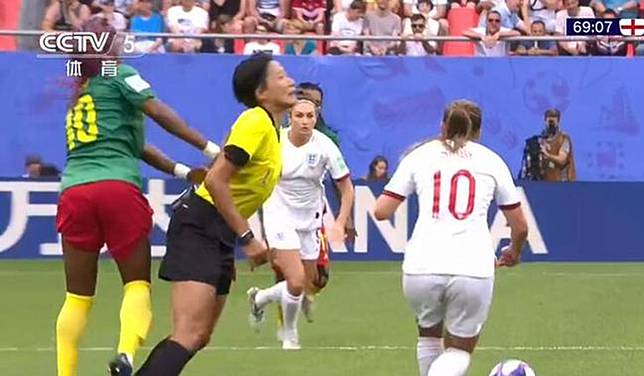 It was more of the same after the restart. Cameroon had a goal correctly ruled out by VAR and several players threatened to walk off in protest at Qin's decision.
At one stage, Qin was pushed in the back by Cameroon's Jeanette Yango. It appeared to be deliberate but Qin did not react to the incident.
Qin has been refereeing international matches since 2011 and this is her second World Cup.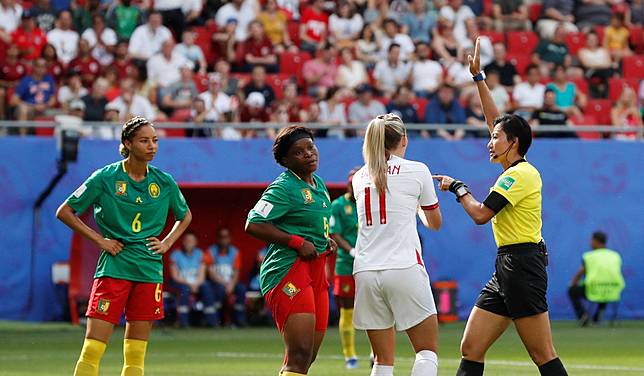 She told the AFC website that she was prepared for video assistance ahead of the tournament.
"I'm comfortable with the inclusion of VAR because it is very useful and it can help us in difficult situations," she said. "But we are also very confident in our own abilities to officiate in matches."
However, Cameroon coach Alain Djeumfa pointed the finger at the referee, calling the 3-0 defeat a "miscarriage of justice".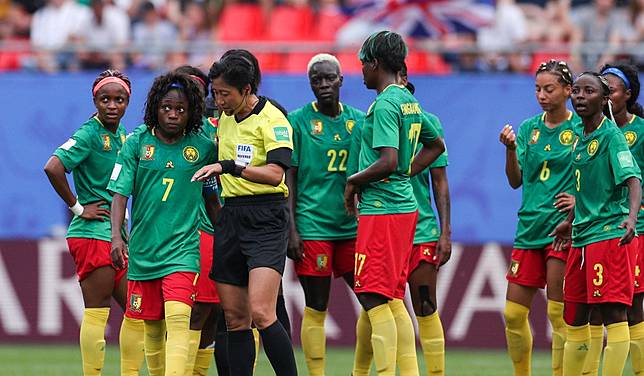 "There was just a miscarriage of justice. Why should I talk about anything else? A game and a sport and the referee made a lot of mistakes.
"We might have had a moment to walk off. Thanks to God I was able to remain calm. I was able to keep my cool. There was a lot of passion out there. I have to thank God for keeping calm."
Cameroon midfielder Raissa Feudijo echoed the views of her coach, claiming that Ellen White was offside when she scored England's second.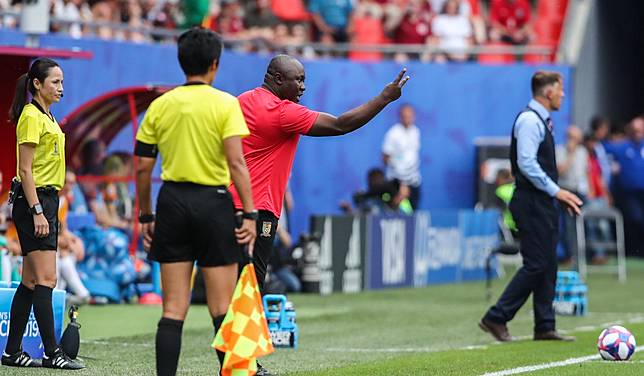 "But the referee did not even go to check the goal. She gave the goal," Feudijo said. VAR proved White was onside.
VAR also proved Cameroon's Gabrielle Onguene was offside in the build-up to their disallowed goal, albeit marginally.
Feudijo said most of the team did not want to carry on after that.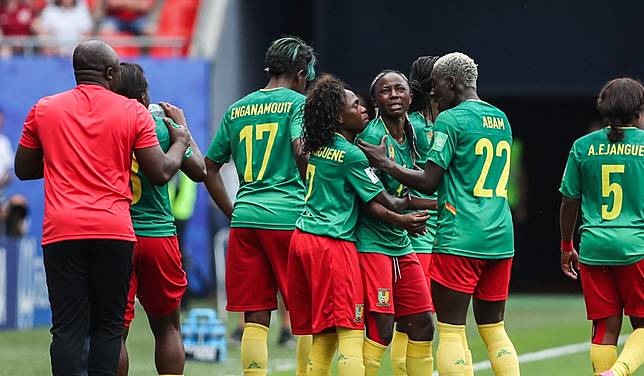 "We didn't want to play any more. We just wanted the game to be over. But because we were playing for our country we decided to go on."
Feudijo added: "We were really disappointed, the coach said: 'Don't worry, the referee wants England to win today.' Don't worry about this. Your job is to represent your country. So, you have to go back out and play."
England boss Phil Neville, who had argued with Djeumfa on the sidelines, was incensed with the behaviour of Cameroon's players and staff.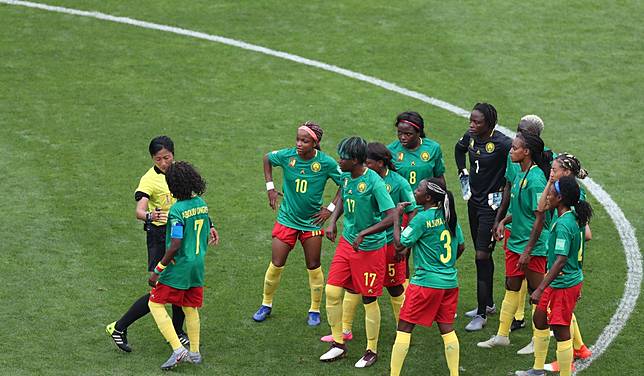 "I am completely and utterly ashamed of the opposition," he said. "At times, we probably didn't know whether the game would continue."
Neville, who said the game "didn't feel like football", also had a word for Qin.
"I think the referee took pity on them as we should have had a penalty and them a player sent off," he said.
Neville was referring to a tackle by Alexandra Takounda on Steph Houghton in injury time but there were a number of other incidents.
Augustine Ejangue spat on Steph Houghton, while Yvonne Leuko elbowed Nikita Parris.
Each of the three could, and perhaps should, have been greeted with a red.
However, the spitting incident went unpunished and the other two resulted in Qin pulling out a yellow card, even after VAR was used for Takounda's needless challenge.
England play Norway, who beat Australia, in the quarter-finals.
Copyright (c) 2019. South China Morning Post Publishers Ltd. All rights reserved.