Facebook's plan to launch a new digital currency, Libra, has triggered a debate in China as to whether Beijing should welcome, worry about or simply ignore the launch.
On one hand, there are concerns that Libra could bring fresh uncertainty to Beijing's vision of a future move away from the US dollar hegemony, and also pose new risks to China's capital controls.
On the other hand, Libra could offer fresh incentives for China to accelerate the creation of its own digital currencies and provide a benchmark against which Beijing can view how other countries regulate them, analysts in China said.
The People's Bank of China (PBOC) has yet to make any official comment on Libra, while Facebook remains banned by China's internet censors.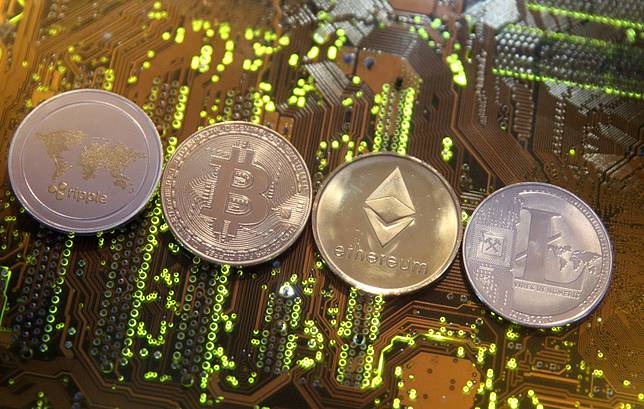 Libra, which could be launched in the first half of next year, regulatory approval permitting, has the potential to tap into the social network's 2 billion-plus users, who would theoretically be able to use it to save and transfer money, and buy goods and services.
It will be pegged to a basket of major currencies to limit its volatility and already 27 companies, including Visa, Mastercard, PayPal, Vodafone and Uber, have agreed to partner with Facebook on the project.
It marks a step forward in creating a "super sovereign" currency, mirroring Beijing's own goal of reducing the dollar's dominance, but does not conform to Beijing's idea of a future world currency based upon Special Drawing Rights (SDR), an accounting unit used by the International Monetary Fund.
The value of the SDR is based on a basket of major currencies, including the yuan, but has not gained much traction as a reserve or transaction currency.
Shen Jianguang, chief economist at JD Finance and a veteran Chinese economy watcher, said China's idea of having an SDR-based currency based replace the US dollar never took off because it received little support from the private sector or other central banks.
"Compared to the SDR that is used by governments (rather than the general public, SDR is used by central banks to adjust their currency reserves), Libra could have a much wider application," Shen said.
China's vision for a future international monetary system was elaborated on in a paper published in 2009 by Zhou Xiaochuan, then PBOC governor.
Zhou wrote that the US dollar's primacy was a source of international financial instability and suggested that the rest of the world could create a super sovereign currency based on the SDR to replace it.
China tried to boost the international clout of the yuan in the years following the global financial crisis, successfully convincing the IMF to include its currency into the SDR basket in 2016.
The weighting of the yuan in the SDR basket is set at 11 per cent, below only those of the US dollar and the euro. However, the actual use of the yuan in international payments was still less than 2 per cent in June, behind the US dollar, the euro, the yen and the British pound.
Earlier this month, Zhou, who stepped down as central bank head two years ago after 15 years at the helm, said that China might need to wait for the next financial crisis to see a major step forward in the yuan's internationalisation.
"Future crises will continue to emerge, and their types may change. Our thoughts on the reserve currency (the US dollar) - its value, its purchasing power, and the convenience of use for payments - will evolve as well," Zhou said.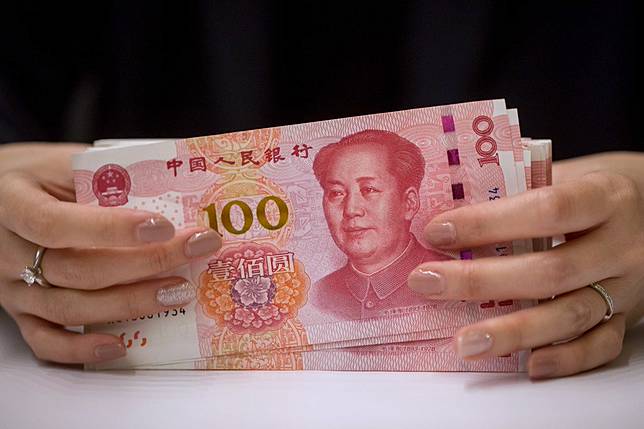 It is still unknown if the Chinese currency, also known as the renminbi, will be used as an underlying currency for Libra.
Meanwhile, none of the 27 companies partnering with Facebook in the launch are Chinese. In theory, Chinese institutions still have the chance to join as Facebook plans to bring in at least 100 partner companies.
However, any immediate disruption to the Chinese system stemming from Libra would likely be limited, since Beijing's internet firewall blocks both Facebook and its messaging service WhatsApp. China also maintains a blanket ban on any digital currency trading or offering.
Charlie Tsai, a senior researcher at the Fintech Institute of Renmin University of China, said Libra's emergence could send a message to the Chinese authorities that it should be more open to private sector digital currency activity, since heavy-handed regulation could kill innovation.
"It could also be an opportunity for China, because Libra will not cover the Chinese market," Tsai said. "Our big firms could be part of the Libra association abroad. And if regulations permit in the future, we could establish our own non-sovereign stable coin association similar to Libra's."
Libra also provides Chinese regulators with the opportunity to learn how other countries regulate Libra, both separately and jointly, he added.
Meng Yan, the vice-president of Chinese Software Developer Network and a blockchain expert, said on Sunday that Libra is the first digital super sovereign currency in human history but "it will not be the last".
Some analysts also said China could largely ignore Libra.
Wang Yongli, a former vice-president at Bank of China, a state-owned bank, wrote in a social media post that Libra will just be a token for the online community and "will never replace sovereign currencies".
Ye Tan, an independent Chinese financial commentator, agreed. "The era of precious metals has continued for thousands of years," she wrote in a blog post, in reference to the document Facebook released last week in announcing its plans for Libra.
"It is less than 50 years from the start of the Bretton Woods system to the present. The digital currency has just emerged. The monetary system has changed through bloody and cruel wars. Humanity and the economy will not change because of a white paper."
Copyright (c) 2019. South China Morning Post Publishers Ltd. All rights reserved.