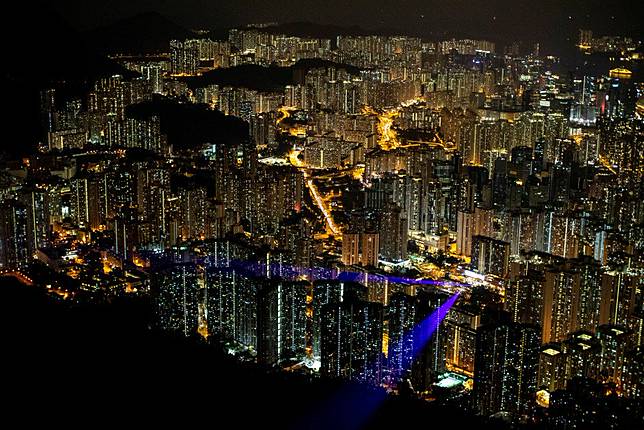 The Hang Seng Index has proved a reliable predictor of Hong Kong house prices. Sharp and sustained declines in the gauge have invariably preceded significant falls in home values, notably in 2015 and 2018.
The correlation between the index and the city's property prices has been very much in evidence this year. Since peaking on May 3, the Hang Seng has dropped 12.5 per cent, with more than half of the decline occurring in the third quarter, the worst quarter in four years. Meanwhile, the Centa-City Leading Index, a gauge of secondary home values, has lost 5 per cent since the end of June; this was roughly half of a previous decline between last August and January.
The latest deterioration in sentiment had followed the intensification of the US-China trade war in the spring, but has since been exacerbated by four months of mass anti-government protests. The city's private sector activity has shown its sharpest drop since the global financial crisis. Hong Kong almost certainly tipped into recession in the last quarter.
With scant prospect of an end to the political crisis any time soon - both the government and the protesters have doubled down, increasing the risk of further violence and destruction - the city's real estate markets could be in for a lot more pain in the coming months.
It is not just house prices that are sliding. Fresh data from CBRE, a property adviser, shows that Hong Kong's Grade A office rents fell 1.7 per cent quarter on quarter in the third quarter, their sharpest quarterly fall since the first quarter of 2012. What is more, the Central, Admiralty and Sheung Wan submarkets - the city's traditional central business district - bore the brunt of the decline, with rents dropping almost 3 per cent quarter on quarter.
However, there is considerable uncertainty regarding the scope for further declines in prices and occupancy costs in the world's most expensive residential and office markets.
In a report released last week, JLL, another real estate adviser, was conspicuously vague when it came to its forecast for office rents, predicting that they might have peaked and "may fall by as much as 40 per cent in the coming downcycle".
The lack of conviction in forecasting a correction of such magnitude is striking. However, other property agents have been even more cautious in their predictions, or have yet to publish their official forecasts.
The uncertainty is partly attributable to idiosyncratic factors that increase the resilience of Hong Kong's housing and office markets to periods of turmoil at home and abroad - even to a crisis as severe as the current one, which poses the biggest threat to the territory's status as Asia's leading financial centre.
As I have argued previously, severe undersupply, stemming from the chronic shortage of land allocated for residential and commercial use, provides a strong counterweight to the fall in demand.
In Hong Kong's housing market, undersupply is likely to become more acute in the next few years because of a combination of reductions in the amount of land allocated for private homes and delays in public housing completions, Our Hong Kong Foundation warned in a damning report published in April.
The political crisis, moreover, has made it more difficult for the government to challenge the city's property magnates, notably through the use of an ordinance allowing it to forcibly purchase agricultural land from developers.
Protesters, particularly the militant ones, view economic reform as a Beijing-inspired ruse to divert attention from their demands, further inflaming tensions between both sides.
Furthermore, there is an inherent reluctance among real estate experts to identify an inflection point in Hong Kong's housing and office markets.
This is because prices and rents are so high to begin with - both homes in the city and offices in Central are far and away the most expensive globally - that it would take a dramatic and prolonged correction in both markets to meaningfully improve affordability and cost competitiveness.
Such a correction - a fully fledged crash, to put it bluntly - is only likely to materialise if the external environment deteriorates much more sharply than it has since the global economic slowdown began last year and, crucially, if Hong Kong loses its special status.
The first condition would require a much more severe downturn in mainland China, brought on by further intensification of the trade war. Also, global financial conditions would need to tighten sharply.
The second - which, admittedly, is now a plausible scenario - would necessitate brutal repression, culminating in intervention by the People's Liberation Army and the end of the "one country, two systems" framework.
Both conditions are highly unlikely to be met simultaneously and, frankly, do not bear thinking about. While house prices and office rents are bound to continue falling in the coming months, the real crisis will remain on the streets of Hong Kong.
Nicholas Spiro is a partner at Lauressa Advisory
Copyright (c) 2019. South China Morning Post Publishers Ltd. All rights reserved.