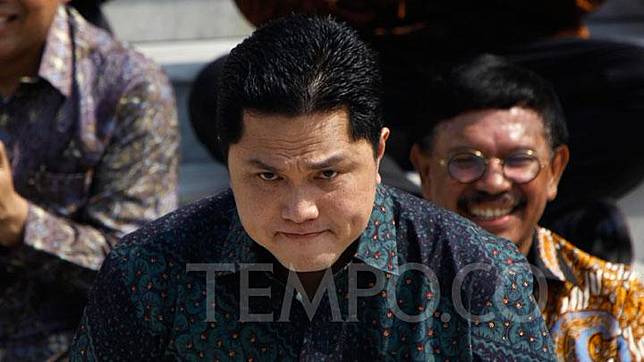 TEMPO.CO, Jakarta - The Special Counter-Terrorism Detachment 88 (Densus 88) arrested a suspected terrorist on Wednesday, November 13, 2019. The suspect is also identified as an employee of state-owned steel producer Krakatau Steel.
According to State-Owned Enterprise (SOE) Minister Erick Thohir, if proven guilty, the person will be fired and will no longer be considered as part of the company.
"If the person is lawfully incriminated in acts of terror, then that person will no longer be part of the SOE Ministry. This aligns with existing law in the country," said Erick in a written statement on Friday, November 15, 2019.
Moreover, Erick Thohir openly supports police's work in eradicating terrorism wherever it may originated from. "Not only in the SOE environment but also across Indonesia," Erick said.
Previously Krakatau Steel Secretary Pria Utama said that based on a number of information, Densus 88 had arrested one of the company's employees who worked as supervisor-level staff. However, Pria said that the suspect is not part of the company's management.
"[Krakatau Steel's] management supports the steps taken by authorities in fighting terrorism in Indonesia," said Pria Utama in an official statement on Thursday, November 14, 2019.
EKO WAHYUDI l ANTARA