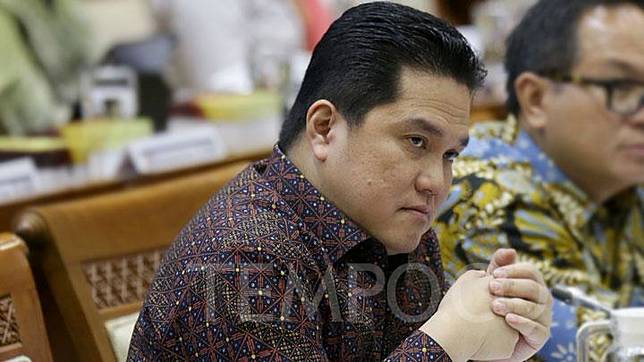 TEMPO.CO, Jakarta - State-Owned Enterprises (SOE) Minister Erick Thohir was shocked to receive reports that many directors of state-run firms were having double positions. He was even exposed to news that a director concurrently served as a commissioner in six companies.
"I'm also shocked there is a director concurrently serving as commissioner in 6 firms. That's not allowed ethically. Otherwise, people will march to be commissioner too," said Erick at Tax Directorate Central Office, South Jakarta, Friday, December 13.
However, Erick claimed he has not yet obtained the detail of whether there are regulations in SOE Ministry regarding the matter. According to him, a director should only be allowed to serve as a commissioner at two corporates at most.
Although it is permitted, the salary must not be higher than a director's wage. Even if possible, it should be 30-percent lower from the total salary of the director.
The minister further mentioned that he had dismissed one of Garuda Indonesia directors who served as a commissioner in six different companies concurrently. He ensured the board of commissioners had issued the dismissal notice.
"But I have to study the regulations first. I will study the ministerial decree about it. If there is none, we will draft the rules," Erick Thohir said.
DIAS PRASONGKO