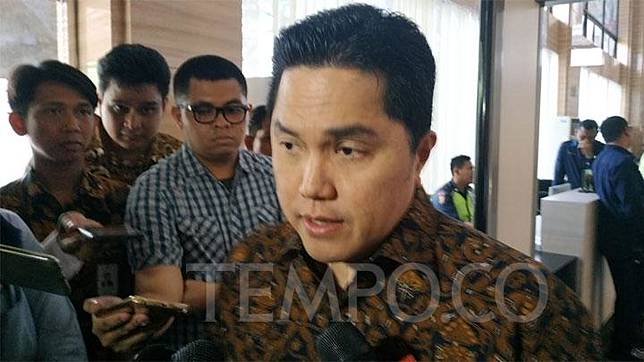 TEMPO.CO, Jakarta - State Enterprises (BUMN) Minister, Erick Thohir, said that he is moving fast to implement the mission of President Joko Widodo (Jokowi) to create an effective and efficient bureaucracy.
Toward this purpose, he came up with several names of people considered to be hardworking and capable of managing and supervising the 142 state-owned enterprises.
Assisted by two deputies, Budi Gunadi Sadikin and Kartika Wirjoatmodjo, Thohir had called on former Jakarta governor, Basuki Tjahaja Purnama; former commissioner of the Corruption Eradication Commission (KPK), Chandra Hamzah, and politician, Rizal Mallarangeng.
"To manage assets amounting to Rp8,200 trillion, I need solid teamwork comprising not only smart people but also those with good morals," Erick Thohir said in a statement on Tuesday. Following a meeting with the minister on Monday (November 18), Hamzah said that the new BUMN Minister hoped that no more BUMN officials would be named suspects in corruption cases.
ANTARA