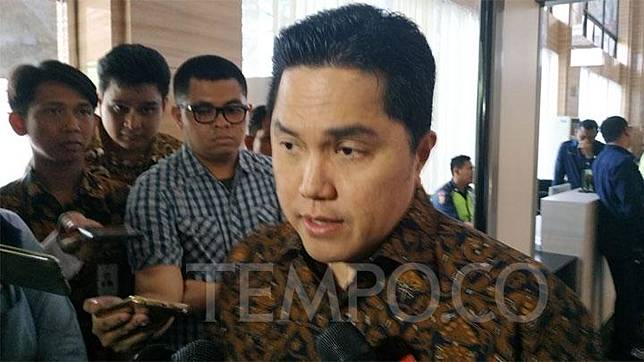 TEMPO.CO, Jakarta - State-Owned Enterprises or SOE Minister Erick Thohir responded to rampant rumors about alleged sexual harassment of Garuda Indonesia flight attendants. The airline's officials who are proven to have harassed female employees possibly be dismissed.
"[Perpetrators] can be fired, moreover if there is a worker who falls victim from the sexual abuse," said Erick at Presidential Palace on Thursday, December 12.
However, Erick said the legal process on the immoral practice was not under his authority, "but it perhaps on the police. I more manage matters about corporations."
He also ensured female employees in state-owned companies will not be subject of a sexual offense. "I will make sure to enhance protection for female workers," the minister remarked.
Erick Thohir made the statement after widely circulated posts by Twitter account @digeeembok that revealed several high officials of Garuda deliberately took advantage of cabin crews.
The account called Garuda's Vice President of Cabin Crew Roni Eka Mirsa as a pimp. Roni reportedly filed a police report for defamation.
The Soekarno-Hatta Airport Police Criminal Investigation chief, Adj. Comr. Alexander Yurikho told Tempo on Wednesday that his side had collected Roni's statement on December 6, while investigation on the account owner was still afoot.
ANTARA | M. YUSUF MANURUNG