England's Rebecca Kenna is the world tour's unofficial activist for the growth of women's snooker, wanting to help more young girls play the game and make a career for themselves.
On Sunday, she finally helped herself. The 30-year-old from Yorkshire won her first tournament of significance when she defeated rising Chinese star Bai Yulu 4-1 in the final of the Hong Kong World Women's Masters at General Snooker Club.
The world No 3 has reached multiple finals and semi-finals in the three years she has been playing the sport but has finally claimed the big prize, along with a cheque for HK$12,000.
And she knew she had to be at her best, having lost 3-0 to world under-21 champion Bai in the group stages and almost failing to reach the last eight after previously losing to Hong Kong's So Man-yan 3-2.
"I knew I was in a hard group with Bai Yulu there," said Kenna. "I didn't play very well against So Man-yan so I didn't feel as if I deserved to go through. But sometimes in this game, you need a bit of luck, so once I did get through the group I knew I had to up my game and that's what I did.
"Bai's break building is fantastic, she got 125 yesterday (in the quarter-finals), so I knew I had to stay solid.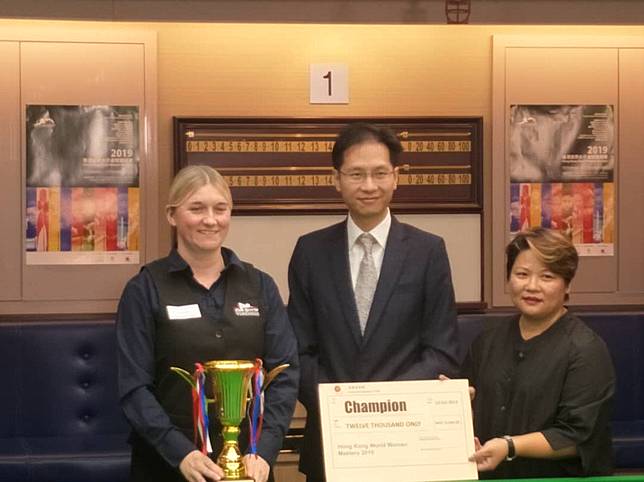 China teen Bai Yulu too young to travel alone but is already eyeing world snooker domination
"I haven't won a ranking tournament yet on the world tour. I won in Ireland but that was a small group but to win this is huge because as far as I'm concerned it has the best 16 players here.
"I want to help grow the game. I came into this sport so late, at 27. If I was playing since I was six years old I'm sure I would be even better by now. I want more young girls to play snooker and have experiences like this, which has been amazing."
The inaugural Masters featured the world's top four players - 12-time world champion Reanne Evans, Ng, Kenna and Thailand's Natcharut Wongharuthai, along with India's Vidya Pillai and Amee Kamani, Belgium's Wendy Jans, England's Laura Evans and other leading Hong Kong players.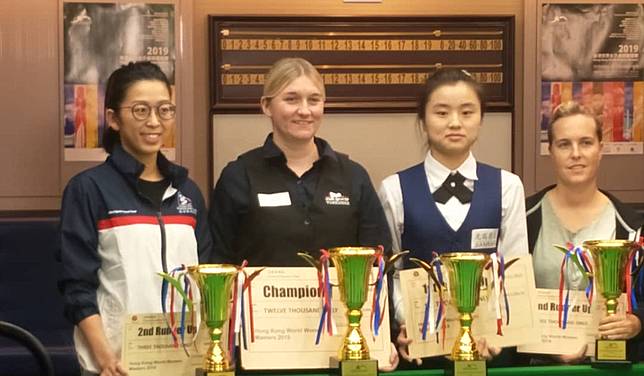 Bai, who beat Hong Kong's second-ranked Ng On-yee in the semi-finals, went through her first four matches without dropping a frame but was unable to recreate her devastating form in the final.
"After I won my early games, I felt like I could go on to win the tournament but I felt a bit of pressure in the final and I wasn't able to play my game the way I would have liked," said Bai, who was accompanied to Hong Kong by her mother and coach and earned HK$6,000 in prize money.
Reanne Evans reached the quarter-finals where she was beaten 3-1 by Ng.
Copyright (c) 2019. South China Morning Post Publishers Ltd. All rights reserved.