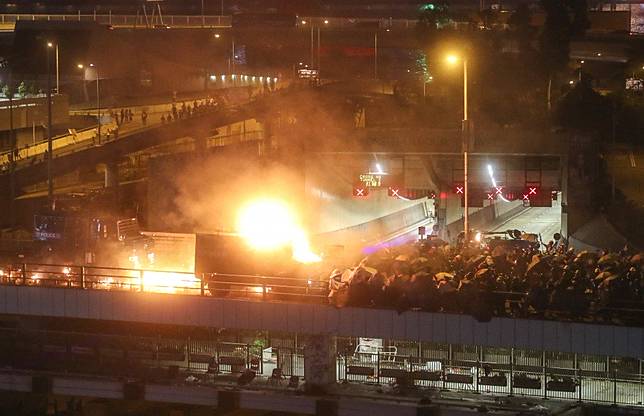 Hong Kong's universities have yet to confirm their enrolments for the new semester starting next month, but property agents are already seeing signs that fewer mainland Chinese students will be heading to the city.
Flats which usually get snapped up in December because they are close to campuses and popular with mainlanders are still vacant, and landlords have begun dropping rents.
Some mainland students already in Hong Kong are also desperately seeking new flatmates, after others went home in a hurry to escape anti-government protests now in their seventh month.
Checks by the Post show almost 200 private flats near the worst-hit campuses have no takers.
Apart from students who are staying away, the University of Science and Technology told the Post it had suspended all undergraduate exchange programmes for non-local students for the next term "in light of uncertainties in the situation in Hong Kong".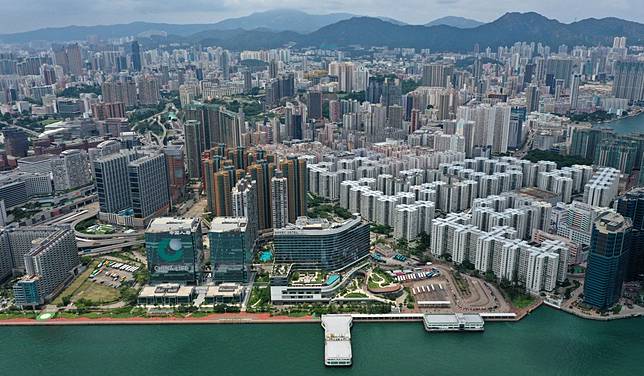 Agents said rents have come down by at least 10 per cent for properties near Polytechnic University (PolyU), Chinese University (CUHK), and the University in Hong Kong (HKU), which were hardest hit by clashes between protesters and police last month.
Given that foreign students usually share accommodation with two or three to a flat, having 200 vacant flats in Hung Hom, Sha Tin and Western District may indicate that considerably more are not heading to those three universities.
The agents said it is unusual that they have not received enquiries from mainlanders for the new semester starting in January.
Mainlanders make up the bulk of non-local students in Hong Kong universities. In the 2018-19 academic year, there were 12,322 mainlanders enrolled as undergraduates at the eight main universities under the Hong Kong University Grants Committee.
The last time mainlanders stayed away was the year after the 2014 Occupy protests, when pro-democracy protesters shut down parts of the city for 79 days. Mainland applications to universities in the city fell by 20 to 40 per cent.
The Post asked the eight publicly funded universities for details of mainland and foreign students who have decided to quit their studies because of the protests, and if new applications have dropped. All said the number who have withdrawn or suspended their studies remained "more or less the same", with none providing concrete details.
Some mainland students in Hong Kong say that this year, other mainlanders have been put off by the tear gas, violence and growing anti-mainland sentiment since the protests erupted in June.
Some are refusing to return and continue their studies, while newcomers are hesitating over coming to the city.
That is reflected in the empty flats near universities.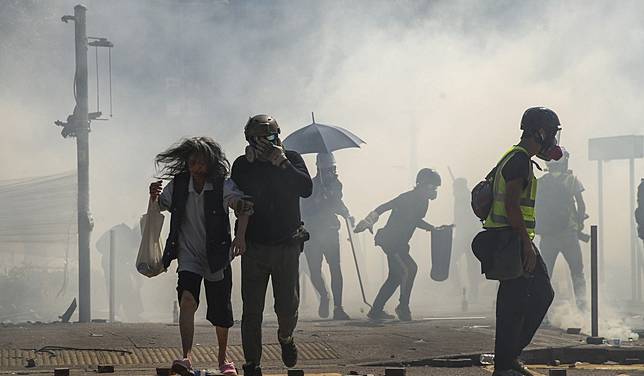 At Harbour Place in Hung Hom, a private estate with 2,527 flats near PolyU and popular among mainland students, 40 flats are available for rent - double the number from this time last year, said Alanlie Wong, senior sales manager of Midland Realty.
"Normally by now, we would receive one or two enquiries a day since mainland students would be looking for flats for the new semester, but no one has approached us so far," Wong said.
PolyU was the scene of ugly clashes last month between radical protesters and police, who locked down the campus for 13 days and arrested about 1,100 people.
Wong said the monthly rent for some 590 sq ft three-room flats at Harbour Place had come down from HK$28,000 to around HK$24,000.
Property consultant James Lau of Ricacorp knew of two cases last month of mainland students cancelling their one-year lease to go home, after being in their flats for just about four months.
They were so determined to go, they forfeited eight months' rent of about HK$180,000 paid in advance.
"The owner was happy," Lau said.
Near CUHK, two major private residential estates, Festival City in Tai Wai, and City One in Sha Tin, have 120 empty flats and no takers, agents said.
Paul Chow, sales manager of Midland Realty, said many owners were willing to offer discounts after protests hit the university last month.
A three-bedroom apartment is now going for $22,000 a month, 10 per cent less than last month.
He is not optimistic that the mainland student market will pick up any time soon, given the lack of takers for available flats and the absence of enquiries.
On Hong Kong Island, more than 30 flats popular with non-local students are vacant in the old tenements near the University of Hong Kong. A property agent said the owners are willing to lower the rent to draw clients.
Some mainlanders already in Hong Kong are looking for new flatmates.
"One of our roommates decided to return to the mainland, so her room is available for rent for $6,000 per month," said CUHK student Jing, who shares a flat in Festival City with four others and asked to be identified by her first name only.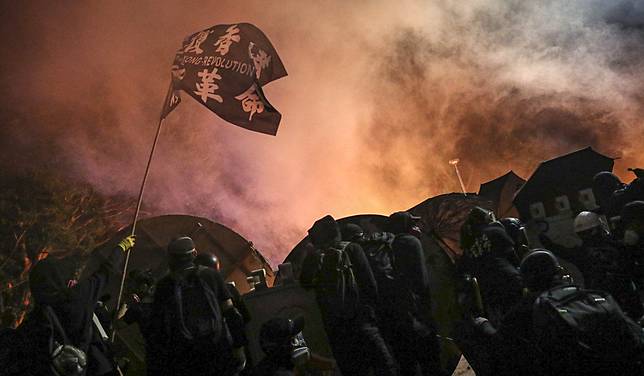 The CUHK campus in Sha Tin was occupied by radical protesters for five days last month, during which the mob dropped objects from a bridge at the university onto the Tolo Highway and railway tracks below. During the clashes, police responded by firing 2,300 rounds of tear gas and deployed water cannon too.
Some mainland students there were so frightened they requested help and left by police boat from a pier near the campus.
Dou Roukin, a physics doctoral student and president of the Chinese Students and Scholars Association of CUHK, has decided to return to continue his studies.
"Some students are worried about food safety, as the university was affected by tear gas, while some worry about anti-mainland sentiments on campus," he said.
But he added that many have no choice but to stay, having paid their costly tuition fees. "I still have two more years to go before graduation," he said.
Additional reporting by Chan Ho-him
Copyright (c) 2019. South China Morning Post Publishers Ltd. All rights reserved.