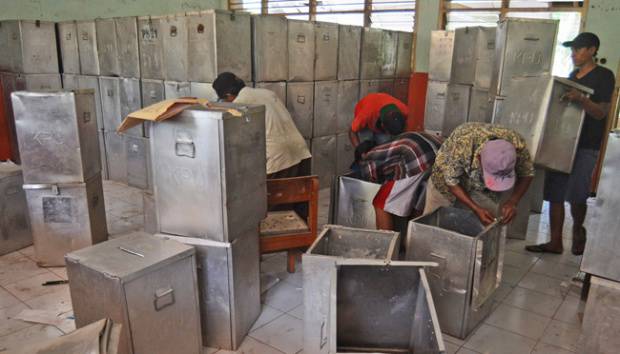 TEMPO.CO, Jakarta - The Association for Elections and Democracy (Perludem) rejected the implementation of indirect Regional Head Election (Pilkada) in which regional legislative councils (DPRD) would have the authority to elect regional heads, slashing the people's rights to vote.
The change in Pilkada system was previously conveyed by Home Affairs Minister Tito Karnavian on the grounds of its negative impacts, such as high costs and potential corruption practices.
The election watchdog then proposed two solutions to lower the election cost based on the aspect of the election financing and the political cost.
"With regards to the election financing, [the government] can manage the steps of the regional election," Perludem executive director Titi Anggraini told Tempo, Tuesday, November 19. The management could be commenced by the implementation of e-rekapitasi or e-counting in a bid to suppress the fee for officers and the recapitulation cost.
Finalizing the voters' data, Titi opined, could be consolidated with the e-KTP database. "That can be simplified," she said, adding that the change in the campaign method was also necessary.
In the term of the political cost, according to Titi, the high cost for regional head candidates to spend on election campaigns was pinned down to political dowry and vote trading. "The approach is not based on the program but rather the figures," she added.
Thus, Titi asserted that political parties must eradicate such illegal practices. She also lamented the view that blaming the direct election, instead of improving the organization of political parties, which she deemed the root of the problem.
She went on to say that the solution to the system of regional head election was down to the regulation, the attitude of the political parties, and the law enforcement.
HALIDA BUNGA