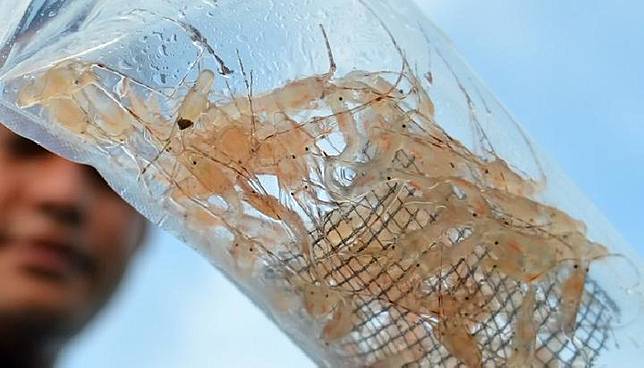 TEMPO.CO, Jakarta - Ministry of Marine and Fisheries Edhy Prabowo is planning to allow export of lobster seeds. Back when Susi Pudjiastuti was serving as a minister, export of lobster seeds was prohibited.
Edhy Prabowo said that the lobster export seed policy is yet to be finalized. Edhy explained that the government is still conducting studies and gathering inputs from all respective stakeholders concerning the decision.
"We have not decided because it is still in the studying phase. Because there are 29 regulations we are currently reorganizing. We requested inputs because this is one of the polemics," Edhy said at an event at the Ministry of Marine and Fisheries Office on Thursday, December 12, 2019.
Edhy also tried to convince the public to have confidence in his abilities to maintain the environment. "There is no such thing as a minister damaged the environment, which minister agrees? So don't doubt Edhy Prabowo's capacity as a Minister to maintain the environment," Edhy said.
He explained that the decision to allow the export was made following an observation on the people who depend their livelihood on harvesting and selling lobster seeds. Therefore, prohibition on the sales and export of lobster seeds will case the people to lose their income.
"The point is how fishermen that harvest lobster seeds, [and] fishermen who catches big lobsters not lose their jobs. This two edge of the sword is what I have to figure out at the same time," Edhy stated.
Edhy admitted that currently, there has been smuggling of lobster seeds overseas. Threfore, he wanted to expose the polemic and requested inputs from all elements. Edhy argued that if lobster seeds are not being cultivated, it will wither and die due to low life expectancy.
Meanwhile, the plan received strong opposition from senior economist of Universitas Indonesia Faisal Basri, who criticized the policy.
Faisal argued that the policy disturb the environment and trade climate, and will provide gaps for trade mafia. "Lobster seeds export was previously banned. Now it want to be opened. What is this nonsense," Faisal said in a discussion at the Finance Ministry on Tuesday, December 10, 2019.
Similarly, former minister Susi Pudjiastuti lamented the plan. Susi said that exporting fully-grown lobster will provide high economic value. Therefore, she argued that exporting lobster seeds will harm fishermen.
"Fishermen cannot be stupid or we will be harmed if it is ignored," Susi said through Instagram account @susipudjiastuti on Tuesday, December 10, 2019.
Susi explained that one kilogram of fully-grown lobster can be priced at IDR 800,000, and one kilogram can consists of two lobsters. "The seeds will be taken and sold at IDR 30,000, how much do we lose?" Susi said.
In addition to the lobster seeds export, another policy introduced by Minister Edhy that opposes the previous policy established by Susi Pudjiastuti is the stopping of illegal fishing ship sinking.
Edhy argued that sinking illegal foreign ships is not his current priority. He said that Indonesia is a country of law and he does not want the sinking to serve only as a jargon.
"But if we caught them, we purse and they escape, well we will sink them. I am not afraid to sink [ships]," Edhy said.
DIAS PRASONGKO | EKO WAHYUDI | FRANCISCA CHRISTY ROSANA