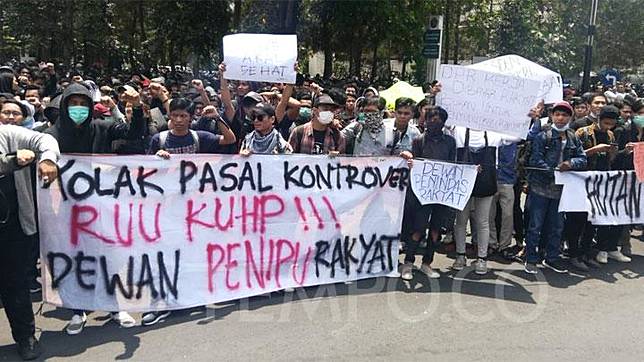 TEMPO.CO, Jakarta - In talking about the corruption eradication commission law revision (KPK Law) and criminal code draft bill (RKUHP), President Joko Widodo's economic advisor Ahmad Erani Yustika said that the two law revisions are not just driven by reasons to ease investments.
"I don't think it's just because of that, it isn't all about investments but how to run very specific tasks and how to conduct them the best to cover all issues," said Erani following a public discussion on Monday.
As of now, according to Erani, other draft bills that oversee cooperatives, agricultural cultivation resources, up to agricultural law revisions are discussed in the context of finding the right formula after an extensive formulation process.
"That is the process that needs to be undergone, all opinions are considered with arguments being shared," he said.
Meanwhile, Unika Atmajaya Jakarta economist, Agustinus Prasetyantoko, said that the criminal code draft bill (RKUHP) could potentially hamper investments and understands President Jokowi's decision to postpone the draft's amendment. Agustinus agreed that there are Articles within the draft law that needs to be perfected.
"Before it gets passed," said Agustinus.
Agustinus realized the resentment from businesses regarding the RKUHP and reminded the government and House legislators to issue laws that do not hamper certainty upon conducting businesses as Indonesia is in need of it amidst global trade war.
FAJAR PEBRIANTO