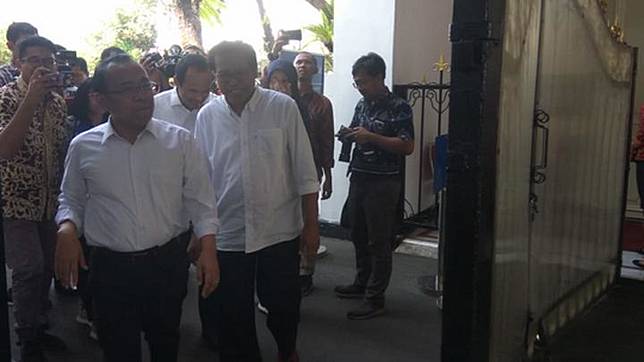 TEMPO.CO, Jakarta -University of Indonesia Economist Ari Kuncoro said he is not worried about a conflict of interest developing among the candidates of President Jokowi's State Ministers after many business figures were summoned to the State Palace on Monday.
"I might argue that it can be settled through temporary pensions and similar things like that. But we have tried with other fields, such as academics, politicians, maybe we should try [to recruit] from football players. This is what is called by constantly improving," said Ari at the Indonesia Stock Exchange (IDX) headquarters in Jakarta on Monday.
According to Ari, who is also the university's rector, President Jokowi's second-term in office needs the involvement of empirical thinkers or from people with the necessary experiences. He sees that bureaucrats were always attracted to its outputs but lack the interest in solving the puzzles.
'An entrepreneur is needed to solve puzzles since they have the smarts. [President Jokowi's] first term was preparing for this term's cabinet to solve," he said.
Ari Kuncoro argues that including founders of startup companies will be able to provide a strong database in policymaking. "Seeing what the consumers need and make policies that can get consumers attracted to domestic products again. It has always been about imports, overseas travel. Could they package something as buying local products into a unique experience? That's their function, to think out of the box," said Ari.
HENDARTYO HANGGI | AHMAD IBNU FAIZ