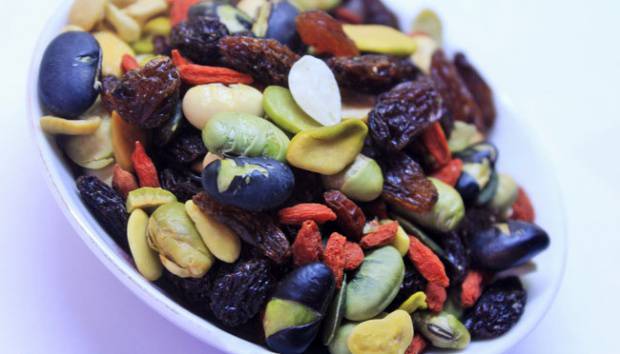 TEMPO.CO, Jakarta - Some foods are surprisingly high in calories but that does not mean you should avoid them as they can be packed with nutrients for your healthy diet.
Besides, the amount of calories a person needs is different, depending on factors like age, gender, and lean muscle mass.
Although eating too many calories causes a person to become overweight and obese, which increases the chances of heart disease, type II diabetes, and cancer, not all high-calorie food is bad for your health.
As reported by Times of India, there are several high-calorie foods yet healthy and nutritious for your body, as follows:
One tablespoon of peanut butter contains 100 calories, which is equal to that of plain butter. It is high in protein, fiber, healthy fats, and phytonutrients. Besides, it is 100% cholesterol-free.
Chia seeds are among the healthiest foods as they are highly loaded with fiber, omega-3, protein, and zinc. The tiny black seeds also act as an anti-inflammatory, antioxidant agent. One tablespoon of chia seeds contains 70 calories.
Quinoa is a versatile protein source. Many dieters mistakenly believe that it is lower in calories compared to white rice. In fact, one cup of cooked quinoa has 222 calories, nearly equivalent to one cup of cooked brown rice that has 218 calories. The ancient grains are packed with protein, fiber, iron, copper, thiamin, and vitamin B6 to keep you on track of a healthy diet.
Olive oil is the source of monounsaturated oils that are good for the heart. It is also rich in omega-6, omega-3, vitamin E, and vitamin K for brain function and maintaining body weight. However, consume it in a considerate amount as it provides 120 calories and 14 grams of fat in just one tablespoon.
Trail mix consists of nuts and seeds are often considered as the best snack for a healthy diet, but many do not know it is high in calories. For 100 grams, it cost you 462 calories. To save on calories, it is better off skipping store-bought brands and making it your own.
Read more:
Healthy Diet Tips When Staying Home to Avoid Overeating
BISNIS.COM