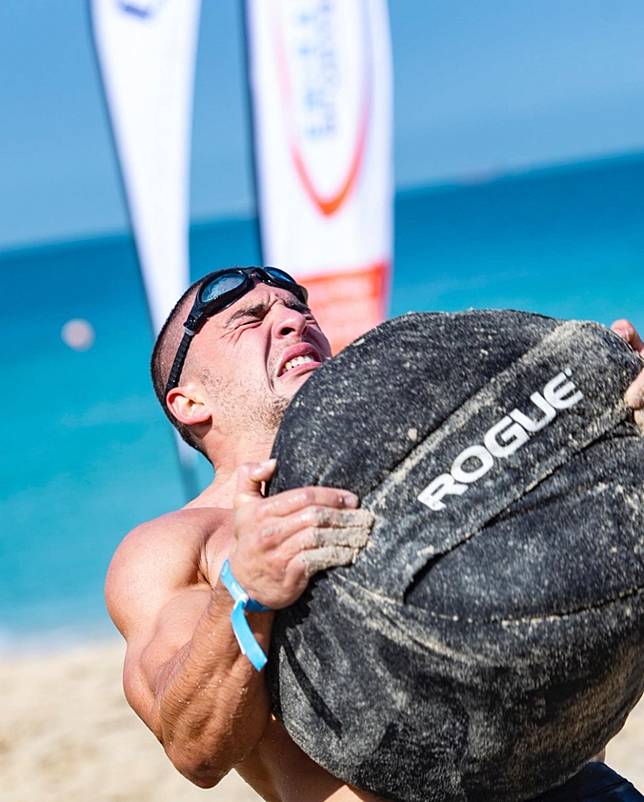 The Dubai CrossFit Championship ended before it began for one favourite as competitors had to deal with the unlikely event of rain to start off the sport's most coveted Sanctional.
Iceland's Katrin Davidsdottir was forced to pull out of the competition the morning of the first event - a swim and sandbag event on the shores of the iconic Jumeirah Mina A'Salam - due to a sore back. The competition was delayed as rain poured down early in the morning, but it quickly subsided and gave way to blue skies.
Returning champion and CrossFit veteran Samantha Briggs seized the opportunity. Briggs, 37, who won the CrossFit Games back in 2013 and came 17th earlier this year, went full-on, knowing tomorrow might not be her time to shine. She now sits in first ahead of Emily Rolfe and Julie Hougard, while the men are led by Russian Roman Khrennikov.
"Tomorrow's event, the max clean and jerk, I'm going to take a hit points-wise," said Briggs, who tied for third in the first event, which saw competitors swim in the scope of the Burj Al Arab Jumeirah hotel. "So today was all about getting as many points as I could … I went hard on the beach and gave it everything I had today."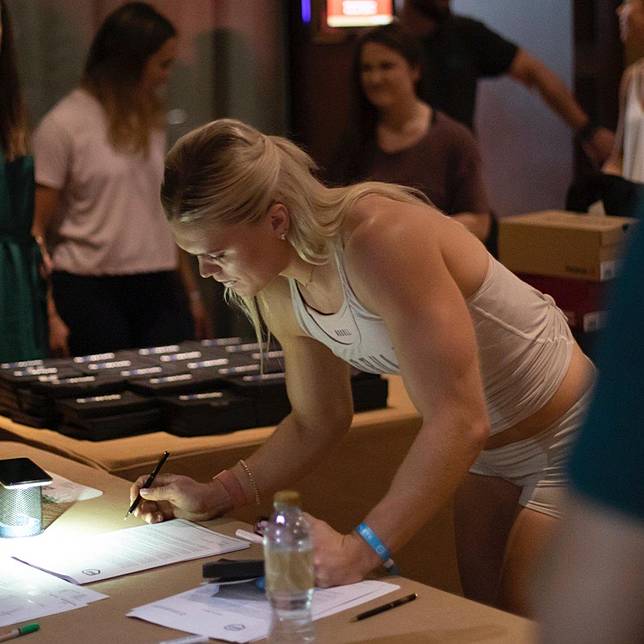 Briggs followed that up by coming first and second in a two-part continuous bike/run event at the NAS Sports Complex. The NAS is a private facility that was built by the crown prince of the United Arab Emirates, has hosted training sessions for Manchester United and various other English Premier League teams.
Briggs said going hard today is all part of her plan leading into tomorrow, which will only feature one event in the afternoon, a one rep maximum clean and jerk event at the Dubai Duty Free Tennis Stadium. Iceland's Sara Sigmundsdottir, who will be one of the favourites tomorrow, currently sits in fourth place.
"I injured my foot at the Open so I can't split jerk at the moment," said Briggs, who came ninth in the Open's 35-39 age category. "So it's going to be an even bigger hit for me tomorrow than normally."
Briggs, one of the sport's most beloved veterans, had surgery in 2018 but is looking to book her ticket back to the Games and mount a comeback.
"The plan was to make it back in 2019 and I did, and I'm still enjoying it," she said.
On the men's side Jonne Koski won the swim and sandbag event, however Khrennikov sits in first while Canadian Brent Fikowski is in second and Lazar Dukic sits third. American Travis Mayer, who finished 12th at the CrossFit Games this year, sits eighth after three events to finish day one. He said this competition is all about mind over matter for him.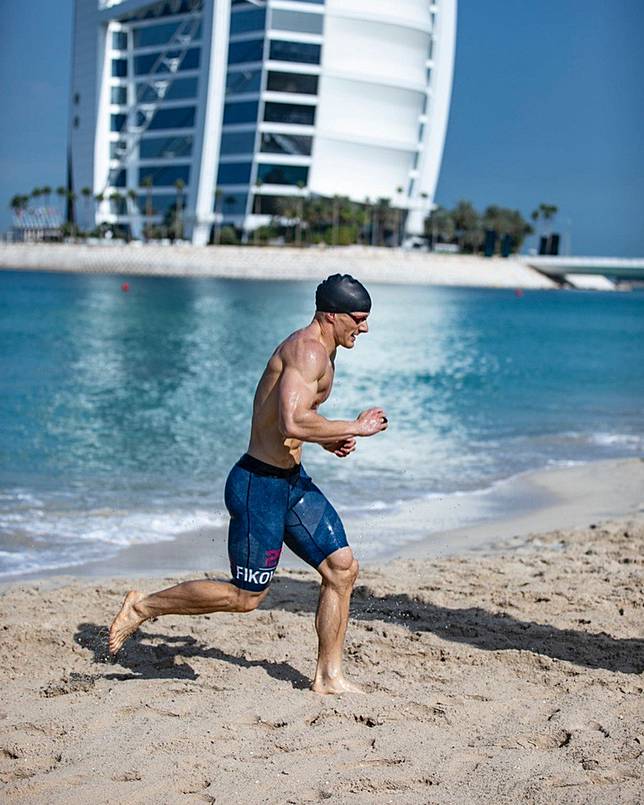 "It's been a long season," said Mayer, who came 14th in the 2020 CrossFit Open and has already unofficially booked his ticket to the CrossFit Games as the top 30 finishers for both men and women automatically get invites.
"I'm not making excuses, it's just probably the least prepared I've been coming into a competition and where I was at, I knew this was going to be more of a test for me mentally."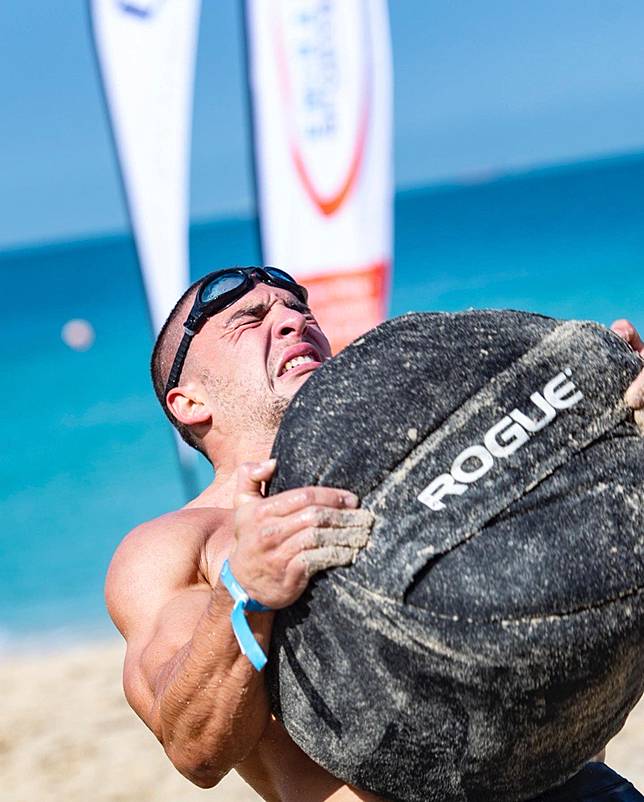 Mayer, who said he plans on attending the Wodapalooza CrossFit Festival in Miami in February of next year, said one of his plans for Dubai is to use his mental resolve to his advantage.
"It's something I've always wanted to instil in my children: even if you're not in the best shape, your mind can do things your body wouldn't typically be able to do.
"So I'm just going to put that to the test this weekend. My goal is to be on the podium, and I think if I can execute that correctly, and do the right things I can be there at that point."
Misfit P10 Performance currently lead the team division as they finished first in three out of the four events on day one.
Copyright (c) 2019. South China Morning Post Publishers Ltd. All rights reserved.