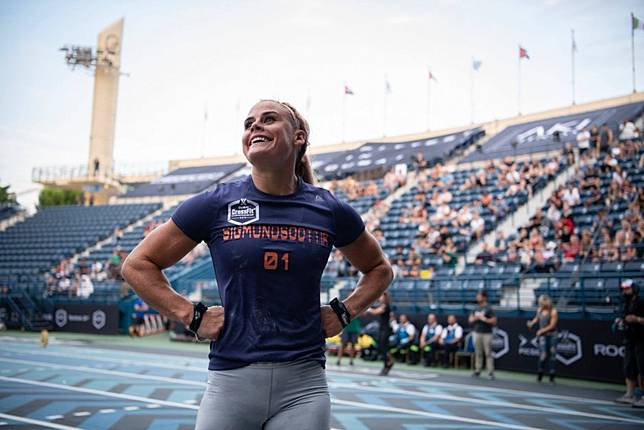 The last two CrossFit Games were not kind to one of the sport's female icons.
Sara Sigmundsdottir finished 19th at the 2019 CrossFit Games and 37th the year before that due to an injury. This was a massive sidestep from the narrative of the Icelandic star who boasts 1.6 million Instagram followers and multiple large scale endorsement deals. In 2017 she came fourth and she came third in both 2016 and 2015.
However, it appears the old Sigmundsdottir is back with a vengeance. After finishing first in the 2020 CrossFit Open, the third time she has done that since 2017, she came out on fire to start the Sanctional season by winning the CrossFit Filthy 150 in Dublin, Ireland, in late November.
Now she can add the Dubai CrossFit Championship to her win column, which also makes her the athlete with the most CrossFit Sanctional wins ever with three. Last year in Dubai Sigmundsdottir came in third, and this year she got thrown a couple of curve balls, both of which turned out in her favour.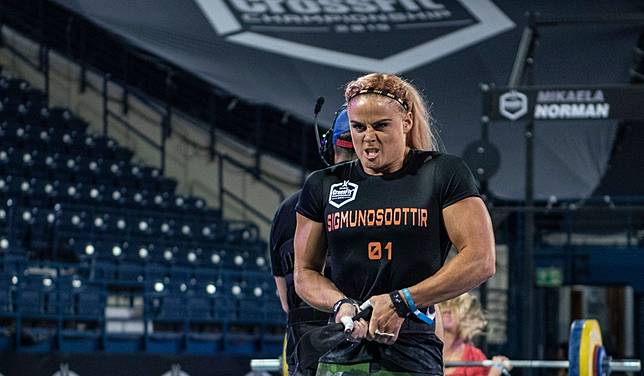 "It was different this year we didn't get any information before about the competition," said the 27-year-old. Fellow countrywoman Katrin Davidsdottir, who was originally expected to compete, also pulled out the morning of the first day before the swim and sandbag event on the shores of the Burj Al Arab Jumeirah due to a back injury.
Sigmundsdottir's win in Ireland silenced a number of critics who were saying she might be having issues with either her mental or physical fortitude when it came to being a top ranked CrossFit athlete and ambassador for the sport. Sigmundsdottir said the only thing that has really bothered her lately is a touch of the flu in transit between Europe and the United Arab Emirates.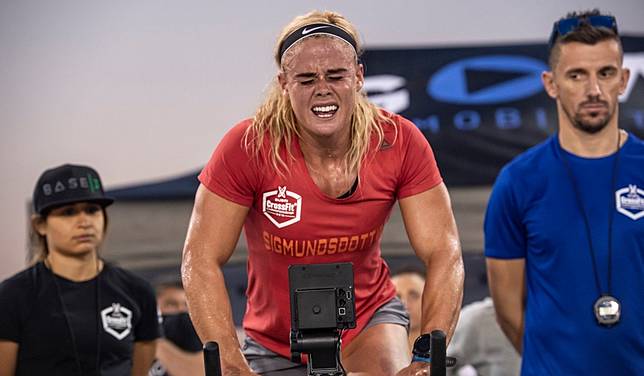 "I felt really good in Ireland, and went from the cold to the heat, and I got sick, and that worried me a little bit but it apparently worked out."
The defining moment of the competition may have come on Thursday for Sigmundsdottir. At that point defending champion Samantha Briggs was in the lead; however, there was only one event on the docket - the fan favourite the Max Clean and Jerk. Sigmundsdottir tied her personal best lift at 112 kgs in the win, something she had not done in competition since 2016. She said there were a lot of moments during the four day event where she felt like things were turning her way.
"So many, the clean and jerk, the confidence in being strong again is the biggest. And I liked the run and bike event, and not being far behind Briggs in the run and bike that is very awesome."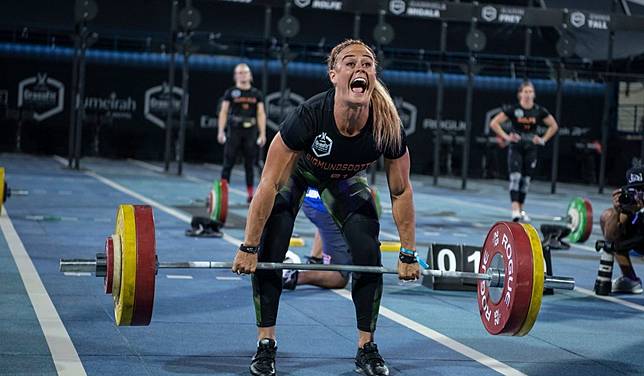 After winning the Ireland Sanctional Sigmundsdottir said one of her goals was being more positive with herself. She said she feels like she has a new mental strategy which helps her get through difficult times which have included a few injuries in the past few years which has kept her out of competing on a consistent basis.
"I just flip the switch and I think I have now learned how to flip the switch and balance it out. So that is also what you get from competing a little bit more, you learn a little bit about yourself."
So what will she do for an encore after winning two Sanctionals before 2020 has even started? "I think we've already ordered pizza, so I'm going to go to the room, eat some pizza and get ready for tonight and just hang out with some friends and have some fun."
Copyright (c) 2019. South China Morning Post Publishers Ltd. All rights reserved.