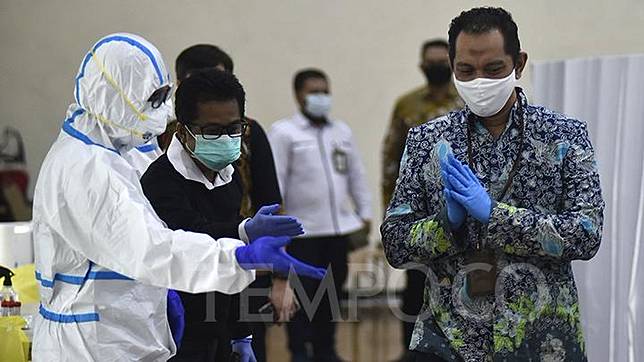 TEMPO.CO, Jakarta -Pulmonologist from the Persahabatan General Hospital (RSUP), Dr. Erlina Burhan, on Wednesday argues that Jakarta's health protocols enforcement is still too weak as violations continue to take place which results in the growing COVID-19 cases.
"There are many policies already established but it still lacks how it's implemented in the field. Especially the enforcement of health protocols still lacks," said the doctor today, August 12.
Erlina argues that the government should focus on enforcing better health protocols amidst the transitional large-scale social restriction (PSBB Transisi). The doctor insists that the government must be able to make its people feel safe, especially those already actively working amid the COVID-19 pandemic.
"Don't just demand people to be productive yet not guarantee them a sense of security. The rules state it clear that it is to evolve into a society that is healthy, safe, and productive. Provide a sense of security and think about productivity afterward," said Dr. Erlina Burhan.
Erlina mentioned the spike in severe COVID-19 patients during the past two weeks across government-referred hospitals and fears this situation would overburden the hospitals and would eventually take its toll on patient treatment.
"The patients that are coming in are now severe cases. We hope the health protocols would certainly be implemented," said the pulmonologist. The RSUP Persahabatan currently admits roughly 50-70 patients daily.
IMAM HAMDI