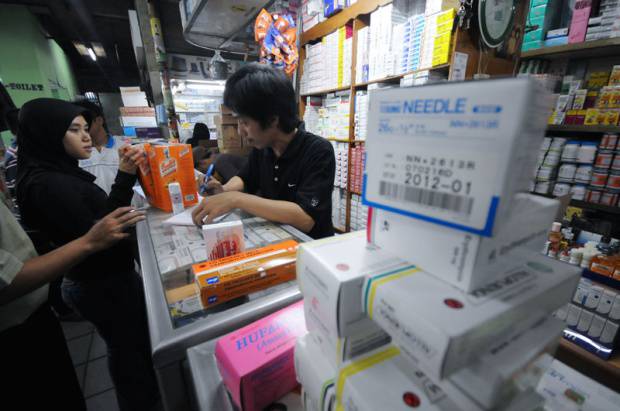 TEMPO.CO, Jakarta - Collusion between doctors and pharmaceutical companies over the sale of medicines still continues. An initiative is needed from the new minister of health.
Minister of Health Terawan Agus Putranto must immediately put an end to the collusion between pharmaceutical companies, doctors and hospitals in the prescribing of medicines for patients. Not only does this dishonest practice disadvantage the public because the price of medicines becomes more expensive, but it also means that patients often buy medicines that they do not actually need.
Three years ago, according to the Corruption Eradication Commission (KPK), this collusion led to almost 40 percent of state spending on health is used to buy expensive medicines. Now, an investigation by Tempo magazine has uncovered how these practices still continue at Kalbe Farma.
The medicine sales division in this company still frequently showers doctors with commission, bonuses and inappropriate facilities to encourage them to prescribe medicines produced by Kalbe. Internal Kalbe documents show that from 2011 to July 2019, between Rp5 million and Rp50 million was routinely paid into the accounts of doctors at a number of hospitals in Jakarta. Several medical representatives at the company admit that this practice still continues.
This is the third time that Tempo magazine has uncovered the dirty games involving pharmaceutical companies, doctors and hospitals. In 2001, Tempo published a commission report from Kalbe Farma for doctors, and in 2015 from Interbat Pharmaceutical. A year later, the KPK announced that a pharmaceutical company in Palembang had paid Rp600 billion to doctors so that they would prescribe the medicines it produced.
This means that the practice of giving improper commission like this has continued for years. Some doctors even see nothing wrong with this despite the ministry of health issuing Regulation No. 58/2016 on sponsorship for health service employees to prevent companies from making payments to doctors. This regulation bans doctors from having direct relationships with pharmaceutical companies.
Ministry of Health Regulation No. 14/2014 on the control of bonuses bans payments to health service employees. There is also Law No. 22/2001 on the eradication of corruption that could be used against those paying bonuses. The Indonesian Doctors Association (IDI) backs this up with its code of ethics that forbids its members from receiving anything from pharmaceutical companies. Meanwhile, the Indonesian Association of Pharmacists bans its members from giving anything to doctors.
The weakness of oversight of these regulations has led to collusion continuing between pharmaceutical companies, doctors and hospitals. The stiff competition between pharmaceutical companies to gain market share also plays a part. The authority of doctors to determine what they prescribe puts them in a favorable position in their relationships with the marketing representatives from pharmaceutical companies who have sales targets to meet.
What is clear is that in the end, it is the people that lose out. With the temptations of improper incentives from pharmaceutical factories, doctors and hospitals can be tempted to ignore the aspect of patient protection. This kind of action breaches the Consumer Protection Law.
Minister of Health Terawan must tackle this problem. This will also prove he was telling the truth when he promised to battle the medicine mafia. On the other hand, support from the pharmaceutical industry is still needed to develop health care and the medical profession, not simply to benefit individual doctors or particular hospitals.
Read the Complete Story in this Week's Edition of Tempo EnglishMagazine