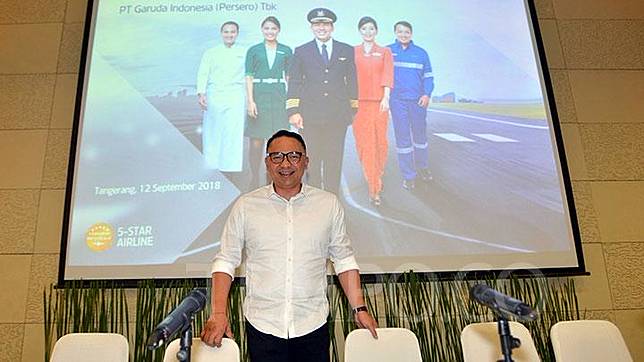 TEMPO.CO, Jakarta - I Gusti Ngurah Askhara Danadiputra or Ari Askhara was fired from his position as CEO of state airline Garuda Indonesia. Not only that, he is also threatened with criminal sanctions.
SOE Minister Erick Tohir asserted that he will continue to investigate the Harley Davidson smuggling scandal.
The minister said the case must be solved by a legal process as it had incurred state losses as well as allegedly involving other officials.
"So, this is not only a civil case, but also a criminal one," Erick said at the Finance Ministry's Office in Jakarta, Thursday, December 5.
Erick said that the Audit Committee's report showed additional testimonies that I Gusti Ngurah Askhara was suspected of being the owner of a Harley Davidson motorcycle smuggled on an A300-900 neo aircraft. The order was preceded by an initial payment commitment.
This payment scheme was done through a transfer from Ari to an account in Amsterdam belonging to Garuda Indonesia's finance manager.
"We received info that in 2018 he instructed his subordinates to look for a classic Shovelhead Harley Davidson made in the 70s," Erick said.
To smooth the order process, Ari asked for help from someone with the initials IJ, assumed to be a senior officer of Garuda Indonesia, whose name was among passengers' manifest of cargo plane GA 9721 A 300-900 Neo, flying from France to Jakarta.
IJ is said to have helped with the process of sending said items until it arrived in Jakarta.
*CAESAR AKBAR | EKO WAHYUDI *