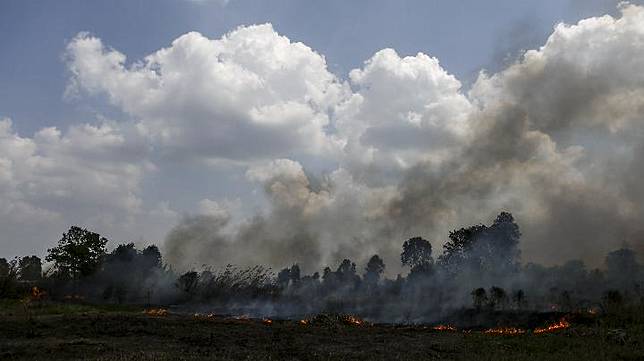 TEMPO.CO, Jakarta - The South Sumatra provincial police has named PT Bumi Hijau Lestari operations director Alvaro Khadaff as a suspect in a land and forest fire case.
Alvaro is suspected of ignoring the company's obligation to prevent a fire in the company's concession, Chief of the Public Relations Bureau of the National Police Brigadier General Dedi Prasetyo said Wednesday. "The ignorance is the responsibility of the corporation. We will investigate the extent to which the corporation is involved and whether or not the corporation intentionally set fire to its concession," he said.
PT Bumi Hijau Lestari controls 2,500 hectares of production forest. However, it only employs six fire fighters.
The naming of Alvaro as a suspect added to the list of people allegedly involved in land and forest fires.
As of September 18, 2019, the number of suspects reached 230 consisting of 47 in Riau, 27 in South Sumatra, 14 in Jambi, two in South Kalimantan, 66 in Central Kalimantan, 62 in West Kalimantan, and 12 in East Kalimantan.
Hundreds of students who claimed to be members of the Alliance Movement of South Sumatra Fighting Against Haze (G-ASMA) had staged a rally outside the South Sumatra Gubernatorial Office Tuesday to voice their six-point demand related to land and forest fires.
One of the demands was that the law enforcement agency arrest and initiate legal proceedings against the companies setting fire to land in South Sumatra and revoke their permits, the rally's coordinator Ni'matul Hakiki Vebri Awan said.
ANTARA