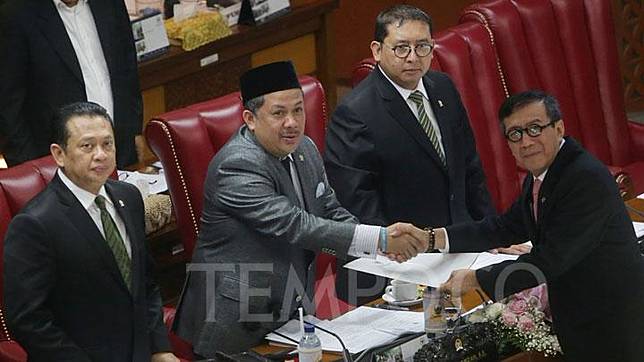 TEMPO.CO, Jakarta - House of Representatives (DPR) Deputy Speaker Fahri Hamzah insisted that the new Criminal Code Draft Bill (RKUHP) must be enacted as scheduled despite direct orders to postpone its enactment from President Joko "Jokowi" Widodo earlier this afternoon.
"Maybe the President did not receive the complete explanation. This is why I suggest the President hold a deliberation with DPR leaders on Monday before the RKUHP gets passed on Tuesday," said Fahri Hamzah on Friday, September 20, 2019.
The Deputy Speaker is adamant to enact the RKUHP despite the President's call to review Article 14.
"The President needs to hear [the explanation] directly from the people who have discussed the Law for 40-ongoing-years," said Fahri.
In response to the President's request, House Speaker Bambang Soesatyo argued that legislators will consider Jokowi's request.
Political party factions are still split regarding the RKUHP as PPP and Nasdem already declared that they agree with the president's request. In contrast, the PKS faction called for the RKUHP to continue its amendment.
DEWI NURITA