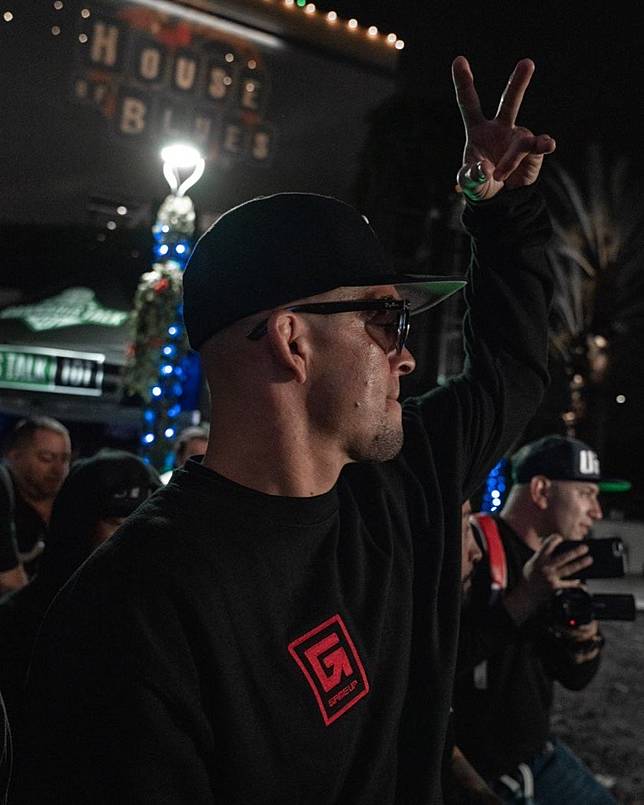 Dana White has shed some more light on the decision to create an actual "BMF" title belt for Nate Diaz and Jorge Masvidal's fight at UFC 244.
A special championship belt will be presented to the winner of the main event on November 2, signifying they are the "baddest (expletive) in the game".
Some fans have criticised the gimmick, saying it cheapens the legitimacy of the divisional title belts. But it seems UFC president White just wanted to join in the fun.
"So you know when Nate did his interview that night, he basically said this is for the baddest (expletive) in the game," White said at Thursday's press conference in New York.
Diaz then interrupted White to tell him he was going to defend his "BMF" title against Masvidal.
"So you know this is one of those fights that after that interview, it started to build a life of its own through the fans and the media," White added.
"We didn't seriously start talking about this fight until a couple of weeks later in a matchmaking meeting.
"And I said to my guys, 'Listen, tell me if I'm crazy, but what do you think about us actually having a BMF belt?'
"My guys loved it. And we started talking about it. So I went in with the design team with the UFC. We started to design it. I will physically have that belt when I come back to New York, it'll be ready."
Copyright (c) 2019. South China Morning Post Publishers Ltd. All rights reserved.