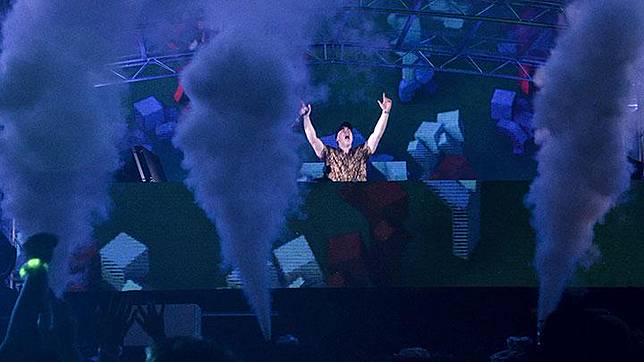 TEMPO.CO, Jakarta -A local mass-organization called GPI (Islam Youth Movement/Gerakan Pemuda Islam) announced that it is set to hold a protest against the plan to host the Djakarta Warehouse Project (DWP). Organization members are set to protest in front of Jakarta city hall and JIExpo Kemayoran in Central Jakarta on Thursday, December 12, 2019.
"Islam youth movement dully rejects the DWP set to be held at JIExpo as it is Asia's largest most nefarious event," said GPI spokesperson Rahmat Himran on Tuesday, December 10, 2019.
Rahmat stated GPI will strongly oppose the music event, which he claimed to be an event that accomodates hedonism. Rahmat added that they been monitoring the past three DWP events.
"Every year we infiltrate into the event," Rahmat said. "The depraved sinners will gather at JIExpo Jakarta and hold parties, free sex or drugs and alcohol consumption," he claimed.
Rahmat predicted that there will be thousands of people rallying against the DWP event, both at City Hall and at the location of the event in JIExpo on Thursday, December 12, 2019. He claimed that a number of mass-organizations have agreed to reject the event such as; Gerakan Pemuda Jakarta(GPJ), Forum Umat Islam Bersatu(FUIB), Forum Syuhada Indonesia(FSI), and Forum Mahasiswa dan Pemuda Indonesia(FMPI).
The electronic music festival DWP 2019 is set to be held at JIExpo Kemayoran from December 13 to December 15, 2019.
LANI DIANA WIJAYA