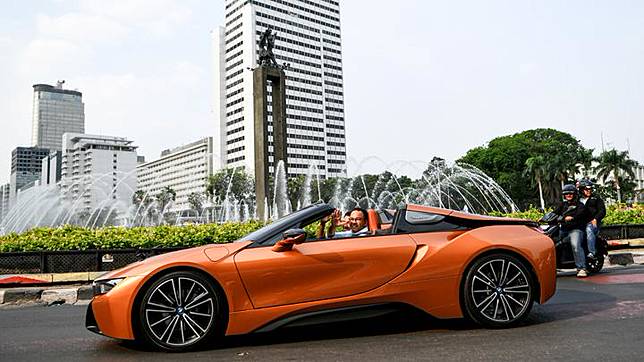 TEMPO.CO, Jakarta - Jakarta Legislative Council (DPRD) Speaker, Prasetio Edi Marsudi, said that there are three reasons why he agrees with Jakarta's plan to hold a Formula E race in 2020.
Firstly, he deemed it an internationally prestigious event that would be able to attract global attention to Indonesia's capital. "This is not about rejecting the plan or not," said Edi in response to the rejection from DPRD's Indonesia Solidarity Party (PSI) faction on Governor Anies Baswedan's plan for Jakarta to host the race.
PSI has repeatedly urged Anies against his plan and deemed it as a waste of taxpayers' money. They also said that the Rp1.6 trillion budget allocated to host the race can be directed to programs that are much needed for Jakartans.
The second reason DPRD Speaker Edi supports Anies' plan is that the Formula E race will be able to boost the government's program on the use of electric vehicles. The third is that Edi believes hosting one of the world's sporting events may be able to uplift Indonesia's tourism and economy sector.
"It's effects can be felt everywhere. Don't just see this Formula E race as a one-off event. It will certainly see losses in its first year. The budget that was mentioned is allocated for five years [hosting the race]," said Edi.
IMAM HAMDI