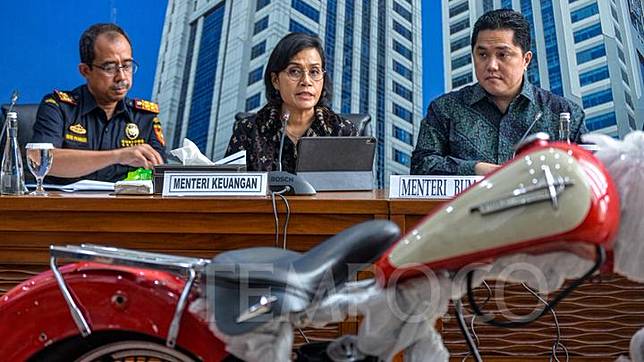 TEMPO.CO, Jakarta -The House of Representatives' (DPR) Commission IV member from the Democrat Party faction Herman Khaeron openly supported the termination of Garuda Indonesia president director Ari Askhara by the State-Owned Enterprise (SOE) Minister Erick Thohir.
However, he asked the state minister to provide a public explanation as to why he reached that decision.
"In regards to the dismissed Garuda Indonesia president director is his authority, but give the public the reasons since it has become the public's interest following the smuggled Harley Davidson parts," said Herman on Thursday, December 5.
The DPR member called for the ministry to disclose the violations committed by the Garuda president director and clearly identify the mistakes.
Herman admitted that he is yet to know whether Minister Erick dismissed Ari due to accumulation of past mistakes involving Garuda's financial report, or whether he was dismissed because of the recent case of smuggling one whole 1970s Harley Davidson motorcycle parts that attracted public attention lately.
EKO WAHYUDI l CAESAR AKBAR