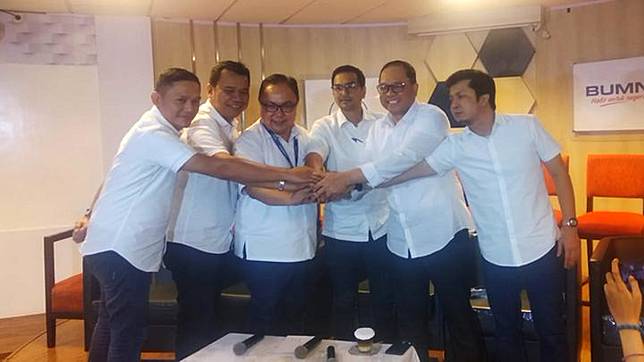 TEMPO.CO, Jakarta - Soekarno Hatta Airport Resort Police were exploring the owner of Twitter account @digeeembok who was reported for alleged defamation against Garuda Indonesia Vice President of Cabin Crew, Roni Eka Mirsa.
The police chief Adj. Sr. Comr. Adi Ferdian Saputra said his side was coordinating with Jakarta Police's cybercrime unit to expose the owner of the account. "Hopefully, this can reveal who is the people behind the account," he said on Thursday, December 12.
The airport police investigators, he added, were still examining the case by questioning two witnesses. The police had also collected Roni's statement on Friday, December 2. "The witnesses are the first person who saw the Twitter post and the person who gave information about the account."
However, Adi stopped short of detailing the identity of the witnesses, yet ensured they are the national flag carrier's employees.
Adi said the police will apply Article 28 of Electronic Information and Transactions or ITE Law in conjunction with Article 310 and 311 in dealing with the case.
The mysterious Twitter account @digeeembok recently posted a thread about indecent acts and poor behaviors of Garuda Indonesia higher-ups, including Roni Eka Mirsa, who was then reported the social media user for calling him a pimp.
*JONIANSYAH *