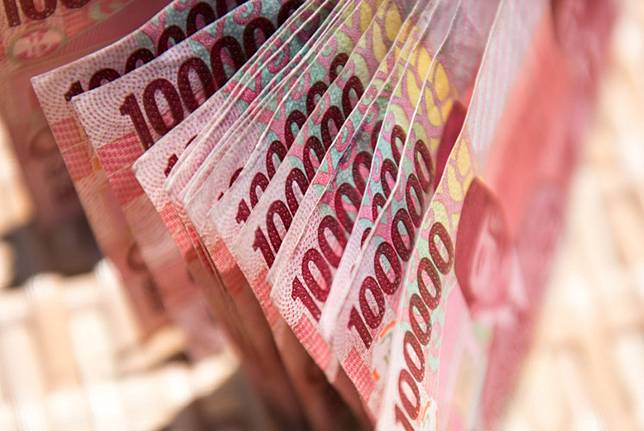 Private credit bureau PT Pefindo Biro Kredit has reported that it sees early signs of loan disbursement recovery due to rising credit inquiries, though it noted an increase in bad loans and high-risk debtors amid the ongoing pandemic.
A credit inquiry is a request by an institution for credit report information on a borrower following a credit application.
The bureau reported that it saw a surge of more than 100,000 credit inquiries booked in June to over 378,700 inquiries, from a year-low figure of around 263,000 inquiries in May, according to Pefindo Biro Kredit president director Yohanes Arts Abimanyu.
It was seen as a positive sign even though it was lower than the figure in the first three months of the year, which exceeded 1 million inquiries each month.
"After the large-scale social restrictions [PSBB] were relaxed, several financial institutions started to channel loans, but this was limited, as evident in the credit report inquiries curve going upward," Yohanes said during a virtual media briefing on Tuesday.
The economic impact of the COVID-19 pandemic has depressed the public and businesses' purchasing power, resulting in cooling loan demand and difficulties in repaying existing loans. The economy contracted 5.32 percent in the second quarter this year.
Pefindo Biro Kredit recorded a 0.58 percent month-to-month credit portfolio decrease among its 296 members in June to Rp 3.36 quadrillion, although the figure was still an increase of 3.06 percent from April to May.
The bureau's data shows that, as of June, banks made up 16.7 percent of total inquiries this year. In 2019, bank inquiries accounted for 11.8 percent of the total inquiries.
The reverse trend was observed in multifinance inquiries, which made up the majority at 74.7 percent as of June this year, compared to 78 percent of the total inquiries last year.
The loan disbursement rate among banks grew just 1.49 percent year-on-year in June, much slower than 3.04 percent in May, according to data from the Financial Services Authority (OJK). The government has moved to boost the disbursement by placing Rp 30 trillion (US$2 billion) in state-owned banks in June.
However, the credit bureau highlighted an increase in the non-performing loan (NPL) rate among its members. It recorded a 3.61 percent NPL rate in June, up from 3.14 percent in May and 3.2 percent in March.
OJK data shows that the banking industry's NPL rate went up to 3.1 percent in June from 3.01 percent in May. Meanwhile, non-performing financing (NPF) increased to 5.12 percent from 4.41 percent in the same period. 
The bureau noted that 45.5 percent of debtors were classified as high- and very high-risk as of May this year, versus 41.2 percent last year.
Debtors marked low- and very low-risk made up 33.7 percent, compared to 45.3 percent last year.
"We saw a rising percentage of debtors within the high-risk to very high-risk categories and a decline within the low- and very low-risk debtors," Yohanes added. 
Pefindo Biro Kredit head of research and development Lucky Herviana stated that the increasing trend of high-risk debtors might still continue in the future.
"Changes to the risk profile are still very likely to happen," Lucky said.
The credit bureau projected the average growth of credit would be at 2 to 3 percent this year, considering a slowdown in the economy, weak consumption, low foreign investments and the impact of the pandemic.
According to the Bank Indonesia Banking Survey published in July, credit growth is expected to slow to 2.5 percent this year, a decrease from 6.1 percent booked in 2019.
Bank Indonesia Governor Perry Warjiyo said on July 16 that loan disbursement was limited due to slowing domestic demand, as banks tried to avoid risks amid heightening debt restructuring. The central bank has cut its benchmark interest rate to 4 percent to support the economy.