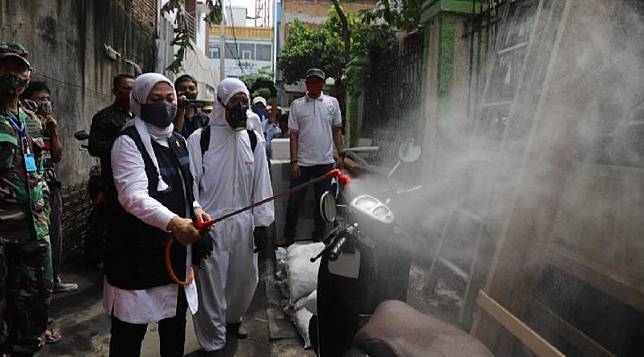 TEMPO.CO, Jakarta - Head of the Epidemiology Department at the University of Indonesia's Public Health Faculty, Tri Yunis Wahyono, said that Jakarta is not ready to enter a new era of normalcy amid the Covid-19 pandemic. He said that the capital is not safe from the new coronavirus yet.
Jakarta still sees 400 new confirmed cases on average per week, which is within the virus' incubation period.
In an online discussion dubbed 'New Normal, Are U Ready?' held on Saturday, June 6, Tri said that Jakarta can only be considered safe if the weekly new cases is around 100. An "absolutely safe status" is achieved when there are no more new cases.
"So, we have to be careful about the timing for entering the new normal," he said.
Jakarta Governor Anies Baswedan announced the transition period of large-scale social restriction (PSBB) ahead of the new normal era. In the first phase of PSBB transition, Anies allowed the reopening of mosques and offices under the strict health protocols as social and economic activities are relaxed.
One of the indicators for the relaxation of Covid-19 restriction is the decrease in the reproduction number (R0) or the initial coronavirus transmission level. In March, the score reached 4, now it decreased to under 1 since early June.
A score of four means that one person can transmit the virus to four people. "If the score is under one, it means that there is no transmission. In other words, if the score (R) is still above one, then the outbreak will possibly keep on developing," Anies Baswedan said.
AHMAD FAIZ | IMAM HAMDI